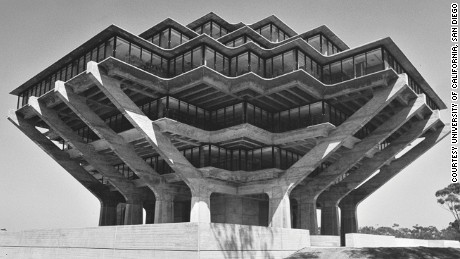 ( CNN )And in the 5th years of Modernism Le Corbusier stated "Let there be concrete": and there was Brutalism.
Well, maybe not. The Swiss-French polymath definitely kick-started exactly what ended up being the most dissentious school of architecture in the twentieth century. His structures from the late 1940s onwards led the way for a brand-new brand name of Modernism, using "
beton brut
", raw, incomplete concrete embeded in strong, geometric kinds. Type followed function and the outcome was monolithic, enforcing and disruptive.
Brutalism had its admirers, however there were critics, a group whose voice swelled down the years as structures fell under disrepair and the visual ended up being a byword for poverty, antisocial habits and bad city preparation. Some structures are now surviving the verge; others are have actually currently been destroyed.
This Brutal World " focuses entirely on the visual, whilst Grospierre's photobook " Modern Forms: A Subjective Atlas of 20th-Century Architecture " covers Brutalism in a larger context of almost 200 structures.