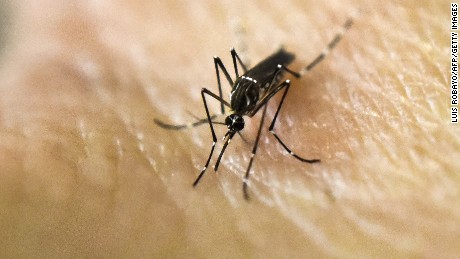 (CNN) Wednesday night, Congress provided the country a phenomenon of bipartisan blame– a crass betrayal of the American public's rely on federal government– as it required the collapse of an expense that would have moneyed the United States health reaction to Zika. The financing was embedded within H.R. 2577 – Military Construction, Veterans Affairs, and Related Agencies Appropriations Act, 2017.
In fact, the American individuals have long
ranked
the 2 homes of Congress as amongst the least-trusted organizations in the United States, and political leaders rank someplace near vermin. This in no cover for the present outrage.
The drain of cash from other research study efforts at the NIH and disease-fighting efforts at the CDC would be plugged, the country would be much safer, and less American children would be born deaf, blind, knocking in painful discomfort, doing not have massive parts of their brains or even worse– miscarried, not born at all.

Before 9/11 more than two-thirds of the American individuals relied on federal government, and thought that politicians of both celebrations shared dedication to protecting the country's security versus al Qaeda, terrorists, upsurges, plagues and natural catastrophes. That trust has actually been breached, consistently. And Wednesday it was breached yet once again.

When the 9/11 beams formally increase from ground absolutely no, the standard bagpipes play tributes to the dead and the names of al Qaeda's victims read this Sunday, I will be reviewing agonizing memories of 15 years back, in addition to fresh anger guided at all those in Congress who think they have a right to betray the American individuals.

Read more: http://www.cnn.com/2016/09/07/opinions/playing-cynical-politics-with-deadly-zika-garrett/index.html