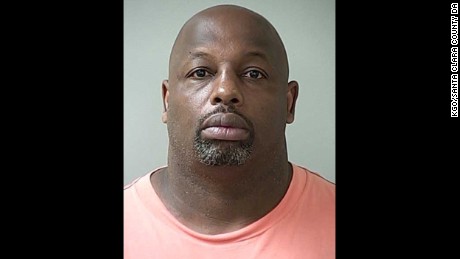 (CNN)Former NFL defensive lineman Dana Stubblefield has been charged with raping a developmentally disabled woman in his home, the Santa Clara Deputy District Attorney said.
The alleged attack happened in April of 2014, according to prosecutor Tim McInerny.
Authorities say Stubblefield, 45, used the caretaker placement service sittercity.com to arrange an interview for a babysitter. Before the interview, Stubblefield told the alleged victim that he would pay her for the gas, mileage and time it took her to come to the interview.
But officials said that when the 31-year old woman forgot to get the $80 he promised, Stubblefield texted her to return to his home to collect the
money
. According to McInerny, the sexual assault occurred when the woman went back to Stubblefield's house.
"This was a crime of violence against a vulnerable victim," McInerny said in a press release.
"The clear motivation here is
money
," he said.
Stubblefield "passed a lie detector test and plans to present a full, vigorous defense against these allegations," Rosenfeld said.
Stubblefield spent 11 years in the NFL, playing most of that time for the San Francisco 49ers. He also played for the Washington Redskins and the Oakland Raiders. He was a three-time Pro Bowler and the 1993 NFL defensive rookie of the year.
Bail has been set at $250,000.
Stubblefield could face up to 16 years in state prison if convicted.
Read more: http://www.cnn.com/2016/05/02/us/former-nfl-player-rape-charge/index.html