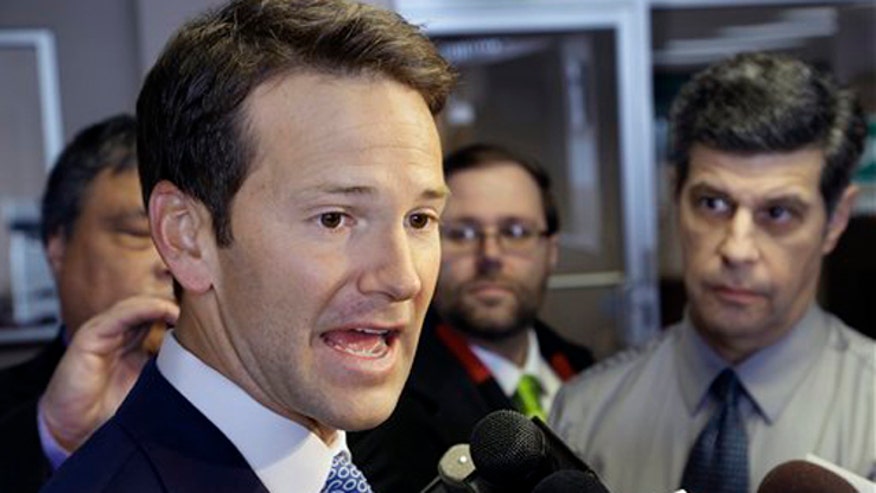 CHICAGO — Documents reveal that previous U.S. Rep. Aaron Schock has actually accepted pay a $10,000 Federal Election Commission fine for a project financing infraction.
Schock resigned from Congress in March 2015 in the middle of an examination into how he invested project cash, consisting of to renovate his workplace in the design of the TELEVISION program "Downtown Abbey."
The Chicago Tribune reports the Illinois Republican was fined for asking previous U.S. Rep. Eric Cantor, a Virginia Republican, for a $25,000 contribution to assist Illinois U.S. Rep. Adam Kinzinger. The FEC states federal officeholders cannot ask for more than $5,000 in such cases.
Schock's law practice, McGuireWoods, stated he consented to pay the fine "to prevent the hold-up and cost of lawsuits."
Federal district attorneys in Springfield decreased to comment Monday on the larger examination.
Read more: http://www.foxnews.com/politics/2016/10/25/former-rep-aaron-schock-agrees-to-pay-10000-fine-to-settle-fec-case.html
Related