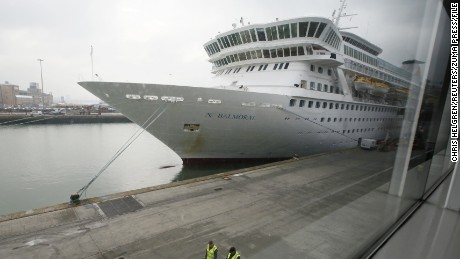 < point out class ="el-editorial-source"> (CNN) Greater than 200 guests on a British cruise liner have fallen ill with the gastrointestinal condition norovirus, the
CDC reported.< div course="l-container">< div class= "zn-body __ paragraph "> The CDC said 252 of 919 passengers– 27 %– have actually gotten ill on the Balmoral, a ship operated by Fred Olsen Cruises as well as most lately anchored in Maine. 8 of 520 staff participants have come down with norovirus, the CDC claimed.
CDC staff members boarded the ship when it arrived in Baltimore April 30 to carry out an environmental health analysis, the firm reported on its site. Specimens gotten by the CDC confirmed the presence of norovirus.