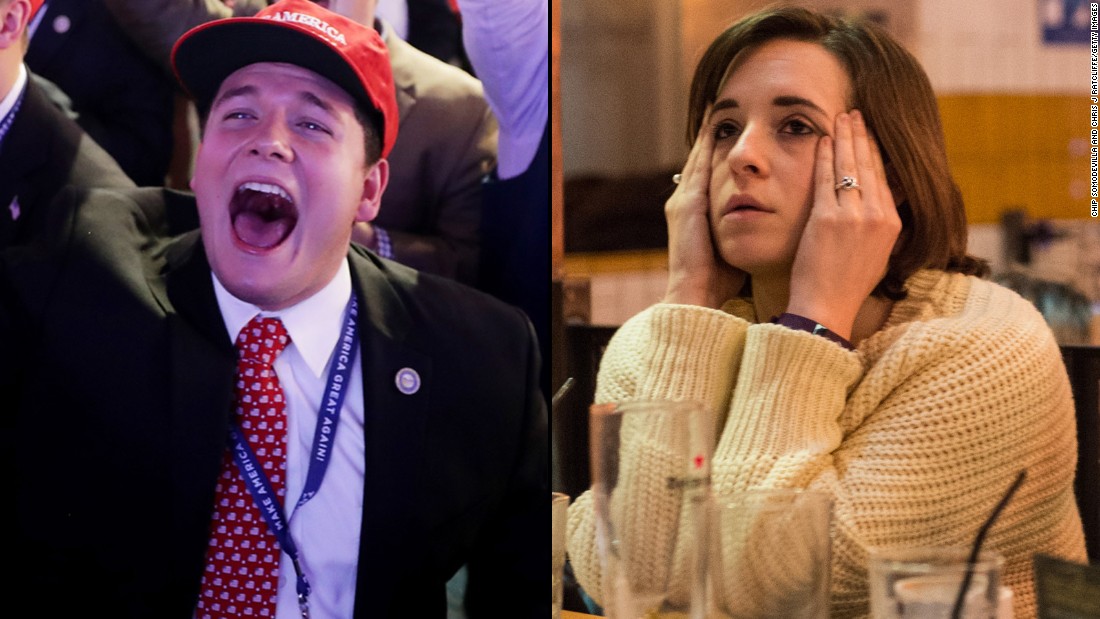 (CNN) It's done. The election's over and in January, Donald Trump will end up being the 45th President of the United States. Approximately half of America is commemorating this truth, and the other half is grieving it.
However, the 2 halves of the nation need to go back to living, caring and working together with of each other.
Yes, civility is possible. Here's the best ways to survive the next number of weeks with a minimum of a degree of grace and peace of mind.
1. The best ways to be an excellent winner
Look within yourself:
You might believe concentrating on rules and self-care is spitting in the wind. There are genuine problems at stake, and remaining respectful and calm might fall quite short on your list of things to stress over. Possibly that's real. We'll leave you with a quote from
CNN
political analyst Van Jones, who, bereft on the night of the election, had this knowledge to share:
"Where's the grace going to come from? Where's the understanding, where's the compassion going to originate from? It's going to need to originate from regular individuals. Tomorrow at work, when we look and go at individuals who we do not concur with, this cannot be the interaction. It's going to need to be common individuals connecting to one another. If we cannot start to deal with each other in a human method, this thing will go from bad to even worse."
Read more: http://www.cnn.com/2016/11/09/health/how-to-navigate-post-election-trnd/index.html