CONCERT
Nandi Bushel and Roman Morello team for 'The Children Will Rise Up'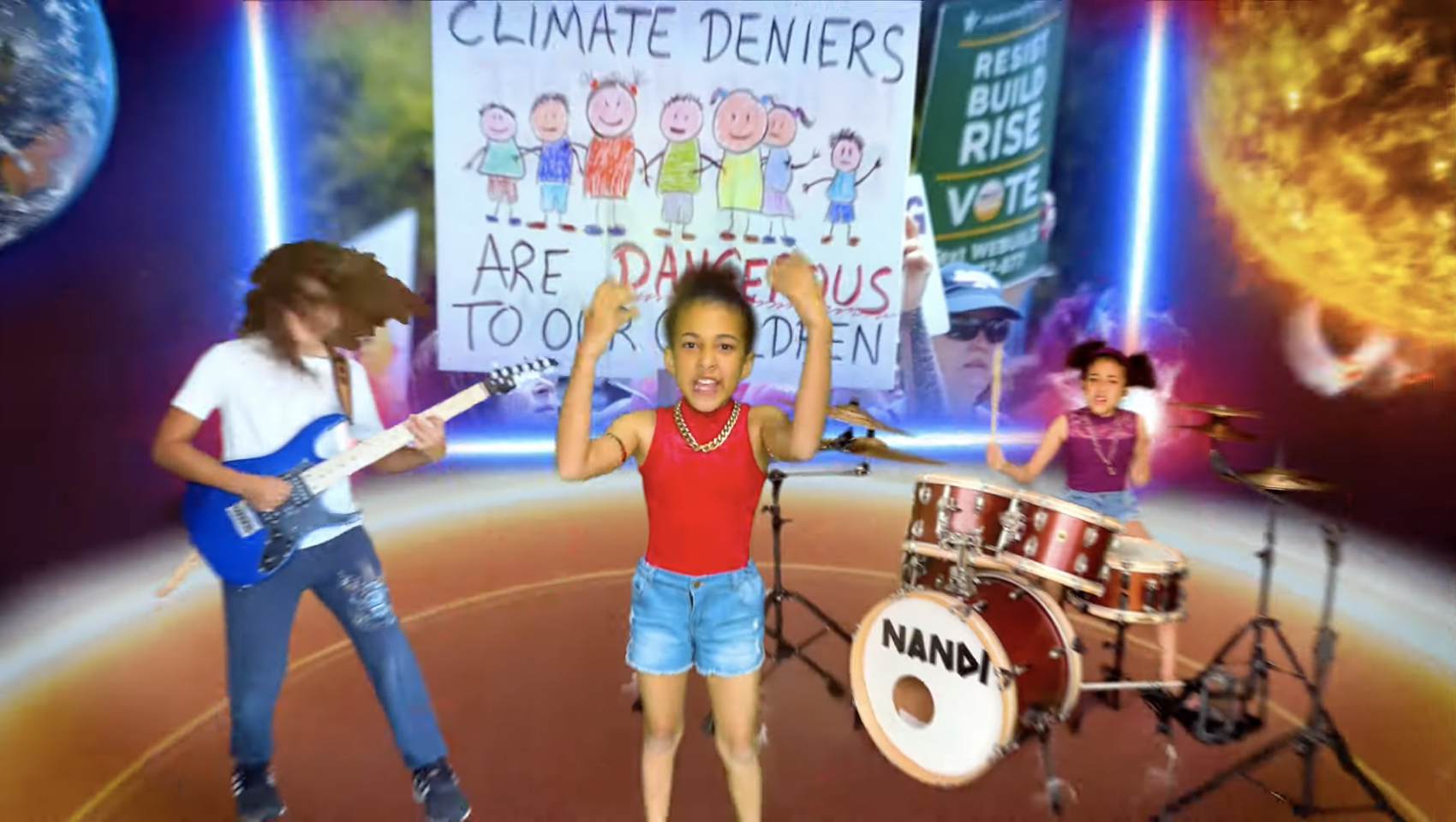 Nandi Bushell, 11, teamed up with 10-year-old guitarist Roman Morello (Tom's son), who wrote the Bushel song together about saving the planet before it was too late.
The video "The Children Will Rise Up" is booked by Jack Black, who greets young rockers with his primitive devil-horned salute. Morelo Sr. also looks like a galaxy god, "This is my son!" Roman epic guitar solo time. Even climate activist Greta Thanberg appeared. In her brief, Leah Organa-SQ echoes Cameo Bushel's message "get up" and urges governments around the world to take action to combat climate change.
"Even though I'm not old enough to vote, I can raise awareness about this issue," Bushel said at the end of the video. "I hope this song gives young people the ability to discover their voices and inner strengths, and if we can all come together and in love, we can tackle humanity's greatest challenge before it's too late."
The video is part of Bushel's work as the current cartoon network musician-in-residence and is a collaboration between the non-profit Fridays for the Future Brazil and England, a branch of the global youth climate movement started by Thanberg. The proceeds from the song will be donated to SOS Pantanal as part of the Institute SOS Pantanal. SOS Pantanal The Pantanal in South America works to preserve the unique environment of the world's largest tropical wetland area. Cartoon Network will also donate to the organization.