FESTIVAL
Creating Creative Encounters: A playlist of a living religion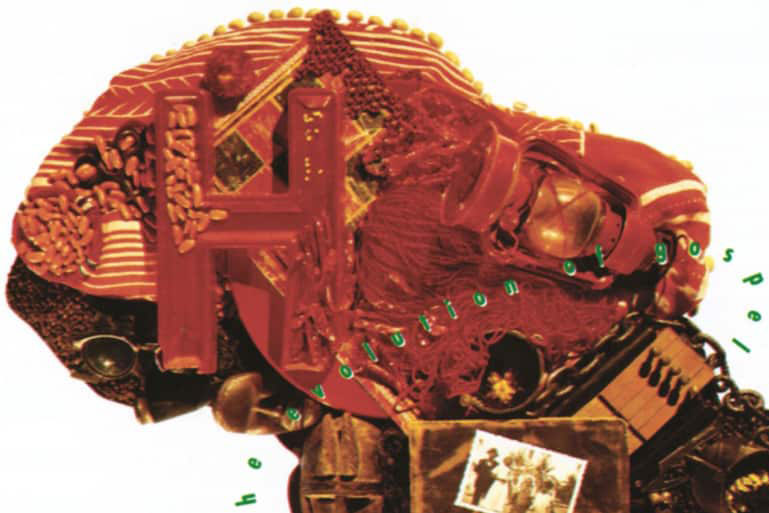 Brad Braxton is part of the Curatorial Committee for the 2023 Folklife Festival Program Creative Encounters: A Living Religion in the United States He created a short, annotated playlist or "spiritual soundtrack" – songs that were linked to his religious identity. What will your playlist include?
1. The word blackness – "optimistic"
The song (probably my all-time favorite) begins with a confident, black two-word confirmation and black culture: "The Blackness." Three words followed which marked the extraordinary resilience of blacks in injustice and struggle: "Keep, keep going." When I was growing up in Salem, Virginia, the spiritual elders of the First Baptist Church encouraged me with this Black Church mantra: "Son, keep going."
The constant refrain of "optimism" encourages people from all backgrounds to have hope and a positive attitude: "As long as you keep your head up to the sky you can win. Be optimistic." Whenever I feel sad or frustrated, I listen to this song. Its soul-stirring lyricism, energetic pace, and vibrant percussion (playing African rolls is important in African-derived cultures) drive my blues with a lifting spirituality based on blackness.
2. James Cleveland – "I Don't Feel Tired"
The opening words of this song express the unique expression of black folk culture. "I don't feel tired." Double Negative – "Do not" and "There is no way" – a description of a deeply determined spiritual determination to move forward despite a situation that causes spiritual and physical fatigue. In his classic essay on "The Features of Negro Expressions", the African American anthropologist Jora Nile Hurston creatively comments that blacks use double descriptions (using the same thing two differently) to embellish their language and create them.
I appreciate the realistic approach to the song. The song announces, "No one told me the road would be easy." Even if we have faith and a relationship with God, our spiritual elders will say, "Trials and tribulations." Yet, the song delivers powerful words of reassurance: "I do not believe that he (God) has left me and brought me so far." In the midst of trouble and suffering, our faith emphasizes that we have a divine divine plan to carry through. In addition, when I hear the piano in the background of this song, it takes me to my childhood Sunday morning because my mother played this song on the piano in our basement.
3. Fred Hammond – "We're Blessed"
This song integrates the ancient proclamation of God's blessing in Deuteronomy 28 (Hebrew Bible) with the contemporary gospel / hip-hop word. When we try to live a righteous life and act as "a light in a dark land," the song confirms that the goodness of God's God will go before us and follow us.
4. Joshua's party – "Clap your hands"
Joshua Troop is a Chicago-based youth singer. The uninterrupted joy of this song is extraordinary! Based on the advice of Psalm 47 (Hebrew Bible), the song invites everyone to clap their hands in reverence and thanks to God. When teaching students about tangible black joy, I often use the video of this song as an illustration.
5. Kenny Bobian – "I Won't Move"
This song is a spectacular example of a remix. Kenny Bobian adopts the old school spiritual / freedom song "I Shall Not Be Moved" and converts it into funky house music. Like a tree with deep roots irrigated by a nearby river, our souls should be deeply anchored as we strive to fill the earth with justice, peace and love. While our souls cannot be shaken (i.e. intimidated) by unjust forces, the driving bits of this home remix will surely tap the toes and toes.
Brad R. Braxton is the head of diversity, equity and inclusion at St. Luke's School in New York, senior pastor at The Open Church in Baltimore, and a curatorial adviser. Creative Encounters: A Living Religion in the United States Program at the 2023 Smithsonian Folklore Festival.