ENTERTAINMENT
Details about the characters of Rani Mukherjee and Saif Ali Khan in Bunty Aur Babli 2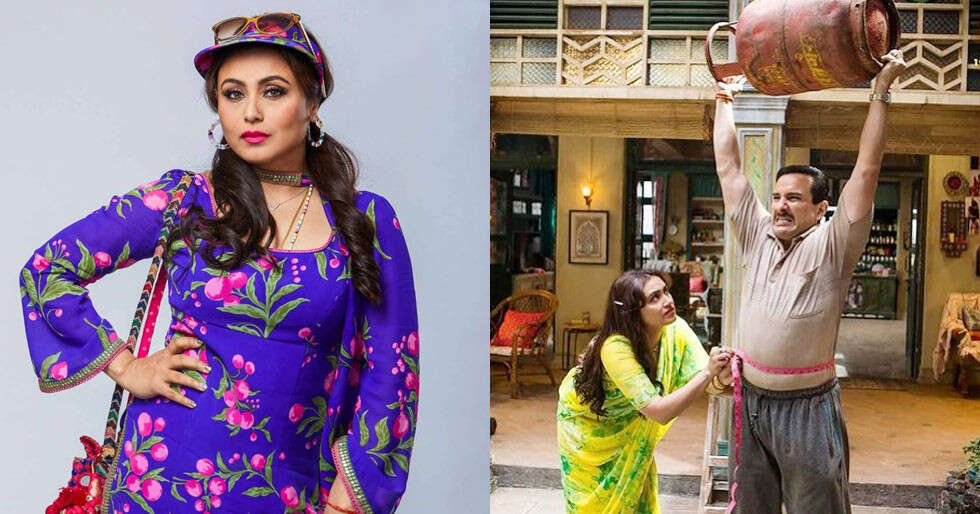 Rani Mukherjee and Saif Ali Khan will be seen together on screen again after more than a decade. This time for the sequel of Bunty Aur Babli (2005). The second part will show the life of the once title artist Bunty and Babli. Babli has now become a housewife who misses being the center of attention, Bunty retires and misses the robbery plan that once told the country about them.
Talking about her character, Rani said, "Vimi is annoyed to be a housewife in a small town. She knows she is Ozzy Babli, a smart woman who overcame incredible difficulties. Although she is happy with her marriage, she is keen to be at the center. She has decided to follow fashion. ; Her fashion choices are loud, colorful and happy because this is her personality and I must say that she wants the people of Fursatganj to keep looking at her. Fashion and Babli became the fashion queen of Fursatganj at all! "
When Saif spoke of his character and said, "When Rakesh didn't feel the thrill, he didn't spend a single day when he was the legendary Conman Bunty. Although he kept his identity secret and enjoyed his marriage to Vimi, he missed the action. He misses strategies to become the talk of the nation. Suppressing who he really is and who he wants to be affects his health. "
Saif added, "I had to keep several kilos, and then lose it quickly because of my shooting schedule. Now, when I look back, I'm glad I went through this process because Rakesh aka Bunty seems credible." Stay tuned to this place to know more about Bollywood.