CONCERT
Dirty Honey wants to keep the roll behind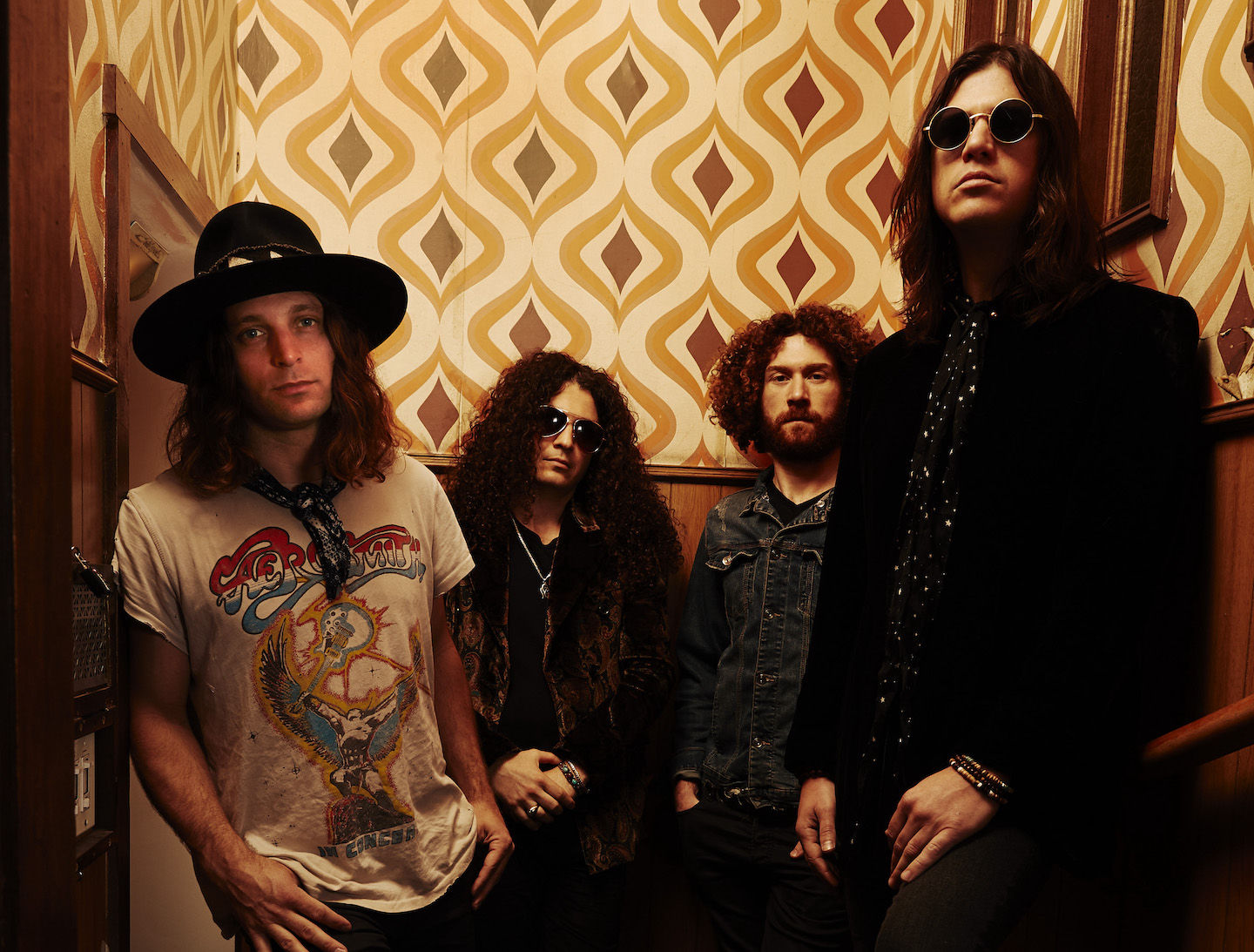 Mark Label is wearing a lead zeppelin T-shirt while sitting inside a hotel room with an unmade bed in the morning after a ceremony in North Carolina. His well-dressed Aerosmith shirt is lying around. Talking about his choice for the band on solo acting, Label said via Zoom, "I don't have Bob Dylan T. I don't have a Bruce Springsteen shirt. I like the band, and I like that energy.
Long haired, long label is the frontman of Hard Rock's best new band Los Angeles Quad Dirty Honey. Along with guitarist John Noto, drummer Corey Coverstone and bassist Justin Smollian, the group was thundered from the start.
Their 2019 single, Cock-Strutting "When I'm Gone," became the first song from an unsigned band on the Billboard mainstream rock charts. Follow-up, casino boogie "Rollins' 7s," reached number 3.
This spring, Dirty Honey followed their self-titled EP with a self-titled full-length album. Boasting solar stumps like "California Dreamin" and their recent single "The Wire", the album is a powerful mix of omps, grooves and hooks. Then there are tracks where Dirty Honey's pop sensitivity is more pronounced, such as the breakup-sex ballad "Another Last Time".
"The 'roll' is missing from the typical rock radio music you're listening to today," Labelle said. But there's the blues, which makes rock and roll more fun. And that's what we're doing. "
Dirty Honey spent the summer tour as the opening work for The Black Crowe's 1990 debut album Trek, Shake your money maker. Playing in the amphitheater every night, Dirty Honey hasn't warmed up the public for crow hits like "Hard to Handle", they continue to win new fans with their classic chops and fun tunes.
"We certainly grew a lot in the summer," Label said. "The feeling for a big stage একটি a good understanding of how an audience works যে that comes with doing it, you know, is already 30-plus times."
The steel-wheels of Coverstone and Smollian make Dirty Honey songs easily accessible, even after the first listen. It gives Label and Noto a ramp on the Dirty Sweet version of the classic rock dynamic duo (or fictional singer Jeff Bebe put it). Almost famous, "I'm a Frontman and You're a Mystic Guitarist.") Funcadelic and Fish Jonis are finding their own fingerprints from fans of Billy Joel and diva-pop and guitarist as Label and Noto vocalist-led guitarist combo.
"It's easy to be, 'I'm pulling from Angus (Young)' and 'I'm pulling from Steven Tyler'" And yes, we like the obvious things. Starts to make you real.