CONCERT
Indigo de Souza feels in all your shapes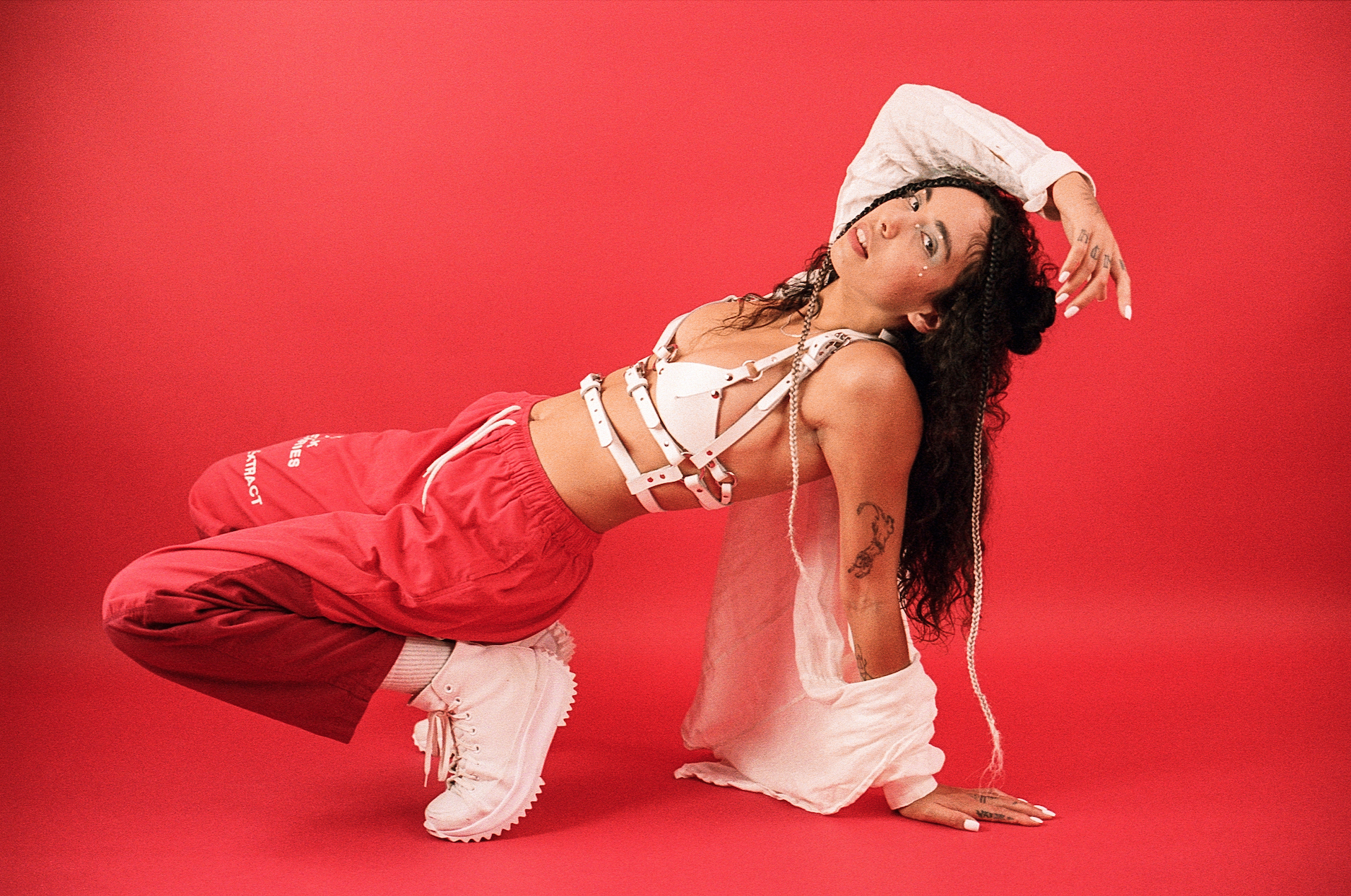 "Before I die, the line symbolizes the work of an indie singer-songwriter, full of clear, dark truths. For de Souza, these open moments of introspection and fearlessness are the backbone of her second album, Annie Shape You Tech, on August 2nd. To feel the feeling.
"I think we live in a society where we are not allowed to take the time to feel things perfectly because it goes away so fast and survival is so important," De Souza said on the phone as he walked to his home in the Asheville area. "People are more caught up in survival than in embodying their feelings."
Raised by a Brazilian Bosa Nova guitarist father and an artist mother, a shy de Souza was encouraged to pour his passion into art from an early age. "I know it [my dad] I played a lot of guitar for me as a child because I watched videos of it, "he recalls. When he divorced them at the age of three, De Soja provided a connection with his father to music. The singer explained, "He is very similar to me in the way music is the most intelligent thing to him and other things it was difficult for him to adapt to the world." "So, I think it's always nice to me that someone related to me feels the same way."
Growing up, he spent his time listening to a patchwork of Jack Johnson, Regina Specter, Elliott Smith and Frank Sinatra. At 9, he started playing the guitar and by 11 he was writing his own songs and performing them. At the age of 16, he moved to Asheville and found himself connected to a larger artistic community. It was there that he met a group of artists like Brad Cook, who set the latest record for de Souza. But first, the newcomer made his debut debut I love my mother Before traveling with artists like Alex G and Beach Bunny.
Then you release Any Shape You Tech, where the 2-year-old singer-songwriter released, a 10-track record filled with garage pop, grunge and bright tick pop pop, grief b, pain and heartbreak. But throughout the 10-track album, De Souza refrains from self-awareness and gender adjustment. Any shape you take A masterful body that echoes the joys of extraordinary summer nights and the basic feelings emanating from deep introspection. With Any shape you take, De Souza's visionary self-awareness primes him for longevity.
A few days before the release of his latest album, De Soza talks about his artistic background with Spin, how his latest record of pain and his experience with Saddle Creek.
Spin: How did you get into music making, and how did you nurture yourself?
Indigo de Souza: I've always wanted to do it ever since I knew it was something you could do. My mother has always been a visual artist. He was an art teacher for 20 years, and he is an artist in many more ways – a chef, a hairdresser, can create anything. And then my dad is a Bosa Nova guitarist. So, I think my family has always been artistic, and I've seen the importance of art since childhood. Something else has not really made sense to me all my life.
What was your experience like signing Saddle Cricket?
It was a really long process. I took a lot of time to make sure I was making the right decision. When I met the people at Saddle Creek and knew them as people. I just realized that they are the most suitable for me. They were just artist friendly and very sensitive to the needs and mental health of their artists. The way they run the label made me feel really inspired and I felt at home with them.
Tell me the meaning behind the title of your album.
It has many different meanings. In part, it was a compliment to the size of the musical instruments taken on the album, as it seemed that the album really formed with different feelings and emotions. And I also want the meaning that love wants to take on different shapes in my life and in everyone's life, i.e. platonic, romantic, and the type of human evolution, the respect for the shapes and changes that people will take in their lives. Because the album deals a lot with grief, loss and suffering, it seemed that such a heavy feeling has changed in it. Because we are all constantly changing and dying.
How was the process of creating this record for you?
It was epidemic at a time where we still didn't know much about COVID, and there was a time when you felt like you couldn't touch anything, or you had to go to the grocery store wearing gloves and it seemed like the safest thing was a grocer at your door. To supply. I just remember that is an indicator of time because at the time of recording we were very curious about groceries. But we hadn't seen anyone else in a long time, and we were all isolated for 14 days and then met together at an Airbnb and then on the street studio. It was a very nice music bubble, and it was really special because we hadn't been around people for so long. But it was a much more experienced experience than mine because I had a lot of resources and sound to play with, and the first album was a DIY-bedroom recording experience so it was like the other end of the spectrum before.
How do you feel about writing songs?
It's different every time. It's a subconscious thing, so it's hard to answer, but sometimes it comes with a melody first, and sometimes it comes with a word first. When something triggers creative space, I just black out and write down what comes to me, and fully embody what I think I feel is completely let go into space.
What caused you to land "Hold You" as a single?
We recorded all the songs at the same time, but "Hold You" is one of the new songs. Lots of songs were written throughout the same era as I Love My Mom. It was fun to make. It seems to be related to grief b, loss and the processing of change. With "Hold You", it's especially about the community, holding each other and loving people through their evolution. I was subconsciously expressing myself very honestly when I was writing the song, so it's interesting to understand what it means after the truth.
"The real pain" is a visceral song. What's the story behind it?
I was trying to convey the idea that if you feel pain and sorrow, you can't escape them. If you want to walk through them, you have to sit with them, respect them and give them the attention and time that they need to fully process. Then you can go through those things and feel that they change you and change your outlook on life. It's something very special about survival – that pain can be a teacher in a way. I also think that we live in a society where we are not allowed to take our time to fully experience these things because it moves so fast and survival is so important. People get caught up in survival as much as they embody their feelings. So, that was about when I originally started writing, and for everyone who was going through this kind of epidemic it really moved to this place of feeling, which is the whole world. It was like for the first time that everyone in the world was going through something that seemed very cohesive, and thus, it felt like we were empowered to do something together. There was a lot of empathy that I could clearly feel, so I wanted that place in the center of the song to hear everyone's voices and express what they were feeling during the epidemic.
What do listeners want out of your music?
I am completely honest with what I am feeling, what I am saying and I hope that for example I am giving people the opportunity to feel a huge spectrum of emotions. I think music is really a great help for this. You can really hear what someone was expressing and connected and related to it.