ENTERTAINMENT
Michael Bublé's Wife Luciana Appears Confirms Pregnancy in New Video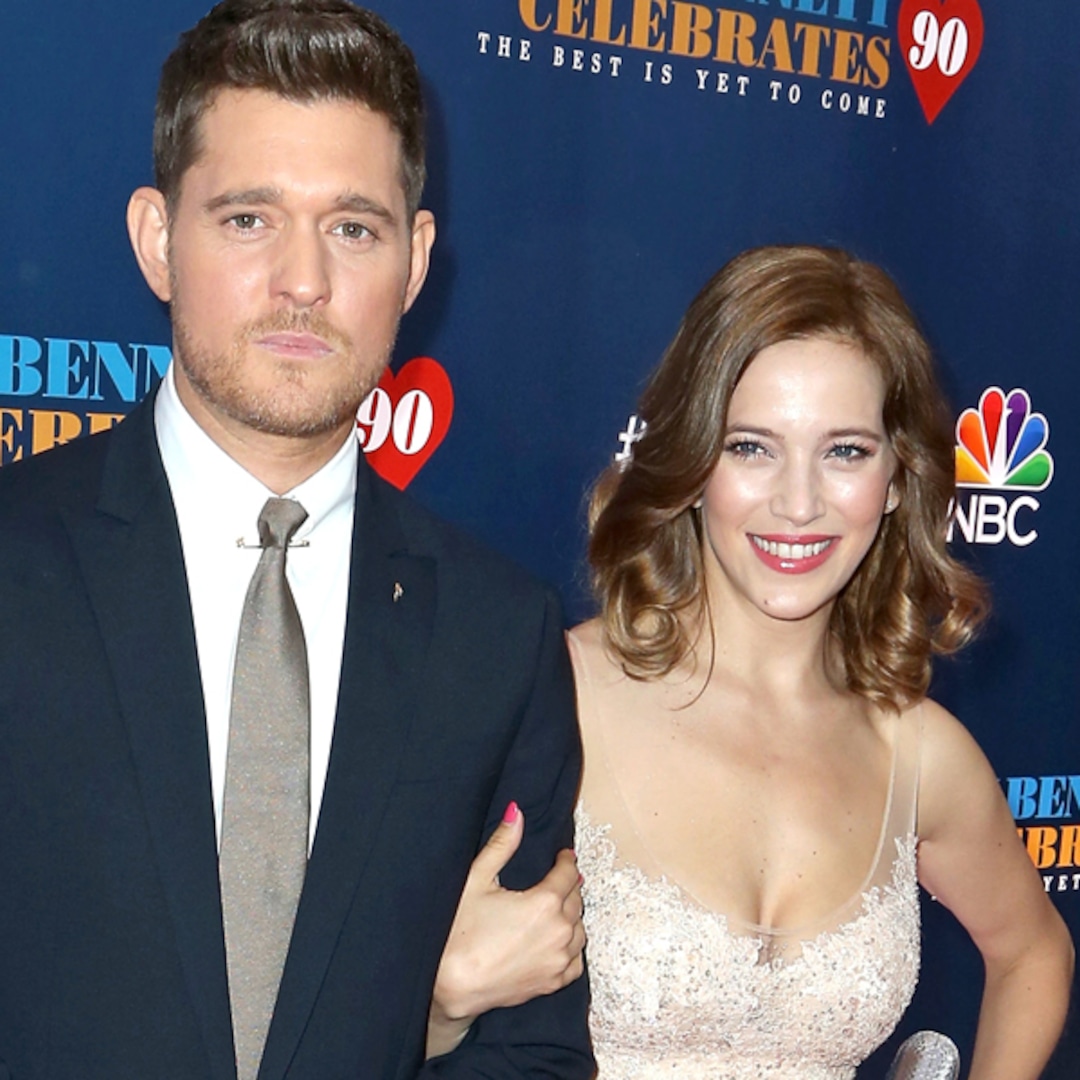 Time to pop the bublé.
Grammy winner Michael Bublé released the music video for his single, "I'll Never Love You," on Feb. 22 and as a sweet surprise, his wife Luisana Lopitano revealed during a flash-forward cameo that she is pregnant with the couple's fourth child. The two, who have been married since 2011, appear in the scene with their three kids — sons Noah8, Elias6, and daughter Vida3.
"The truth is we're so excited, we're so excited, man," the artist confirmed to Ryan Seacrest on his radio show Feb. 22. "This will be the first time that I actually say these words but yes my wife and I are grateful to be expecting."
As for when the bundle of joy is due, Michael said during his On-Air With Ryan Seacrest chat, "I don't even know when. I know we're having a baby."
The couple's sweet announcement comes after a harrowing few years for the family. In 2016, Noah was diagnosed with liver cancer at just 3 years old, but has remained in remission since 2017.
That year, Luisana updated fans on their son's health condition when she confirmed at a press conference that Noah was doing "well."
"When things like those that happened to us happen, your take on life changes," she said. "It happened to us. Now I value life much more, the now and the today. I would like to thank people for their support, for the prayers they said, for their love, and I want them to know that they reached us and that it helped us a lot to come through this. "