CONCERT
Niles Lofgren, Bruce Springsteen tour plan on the Neil Young album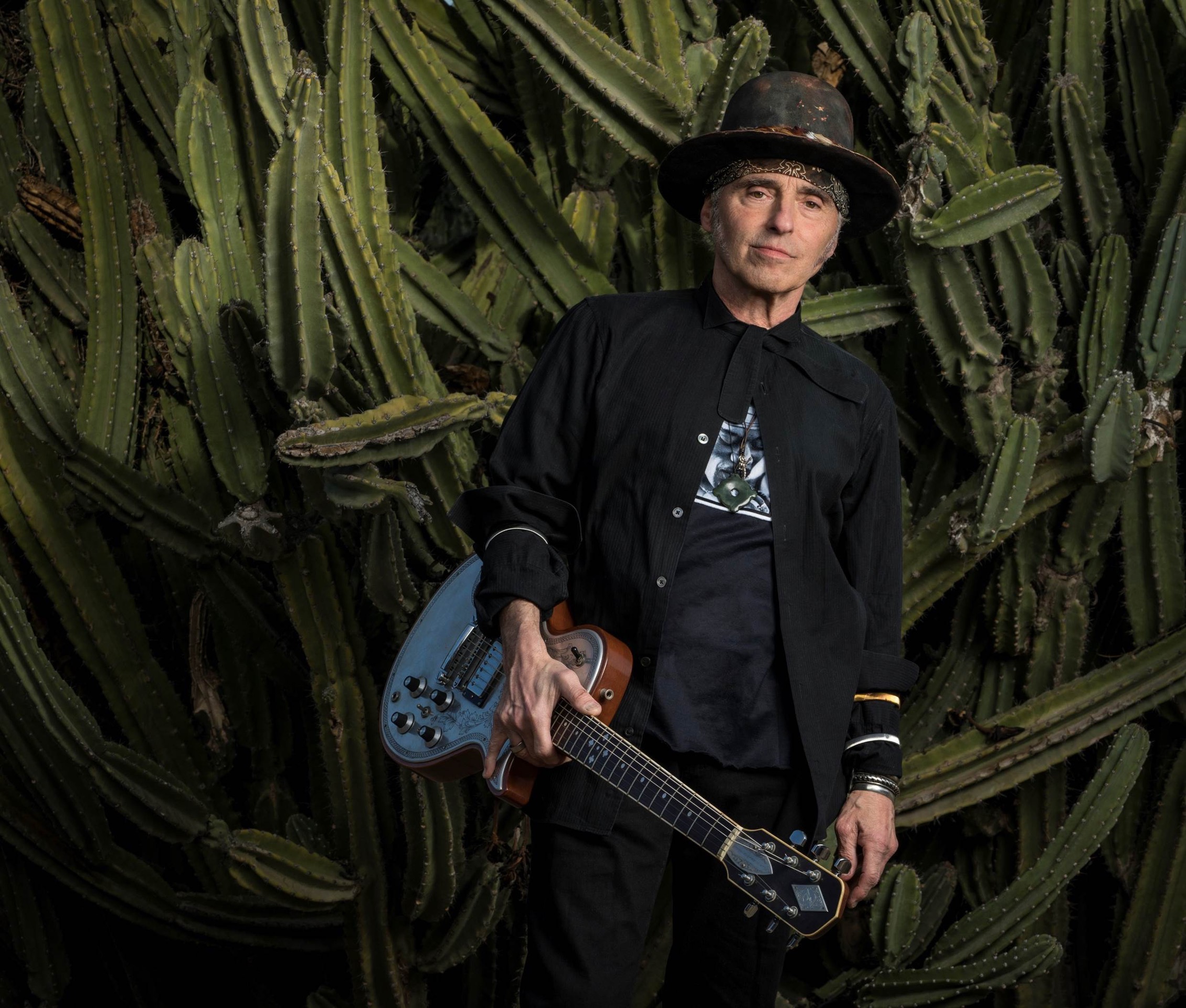 Nils Lofgren was a fresh-faced 18-year-old boy when he first met Neil Young in the 1970s. The guitarist was in Los Angeles when he tried to get his band Green off the ground as he entered Canadian orbit. Not long ago, he was playing the piano in Young's folk-rock masterpiece and hitting crazy, electric reefs. After Goldrush. The whole effort to keep the young DC native even around his mind was almost unrealistic.
Not long after the release After Gold Rush, The young man suffered a major loss of his life when his friend and colleague Danny Whiten died of a drug overdose in Los Angeles. Whitton was a guitarist for Crazy Horse, a group Young used in the early 70's as his rugged supporting costume. The band also featured Billy Talbot and Ralph Molina on drums. Young finally conveys his instability to music, creating his darkest, and perhaps most inspiring work. Tonight. Again Luffgren was brought in to play in the session. His most notable contribution can be heard in the song "Speaking Out". In the middle of the track, you can hear the recording asking Young to take the guitarist alone.
From the decade Tonight Sessions, the two men basically went their separate ways. Lofgren replaced Steven Van Zandt as a member of the E Street Band in 1984, traveling the world with Bruce Springsteen, while Young went on to create dozens of new records, film projects and other electronic pursuits.
After Frank "Pancho" Sampredo quits his stratocaster and leaves the Crazy Horse lineup due to health concerns, he invites Young Lofgren to play some shows with him, to celebrate the release of Molina and Talbot. Tonight: Live in Roxy The album show was a victory, and Lofgren decided to stick around. In 2019, he worked with Young on his most recent album Colorado. And when the world went downhill because of Kovid and Young wanted to record again, Luffgren made his way up the Rocky Mountains, where he and the band stuck inside a centuries-old barn, reformed to make some new pleasurable sounds.
Recently, I had the opportunity to jump into a call with Lofgren to talk about his decades-long friendship with Neil Young, how they were able to write and record his latest album Burn, and what it was like to see the E Street Band again. Coming soon.
Spin: You started working with Neil again. I think it started in 2018 with a crazy horse gig in Fresno. How did you get together after so many years?
Nils Lofgren: I occasionally take advantage of the bridge and stay in touch. But I think we have to celebrate 45 years of liberation Tonight's the Night: Live from the Roxy, Where we opened that night. He put out a double vinyl. Then we had a ceremony to celebrate it. At the last minute, something was going on in Frank "Poncho" Sampredo's house that was of an urgent nature and he couldn't do it. Instead of canceling the show, Neil called out, "Hey, can you just jump on the horse from the blue?" I did, and this kind of journey started where I was playing Crazy Horse. We did a few shows, finally he started writing and I moved to Colorado. Now out of the blue, we've got a new album Burn coming on December 10th ৷
Take me back a little while. What was it like working with Neil, Ralph and Billy for the first time in Crazy Horse so many years ago?
It was just so much. I was 18 years old After Gold Rush. My band Green was going to LA anyway. Neil turned me on [his producer] David Briggs, who took Green on his wings. He was probably my biggest mentor with Neil; Big brother, producer, mentor. I've seen Danny and Billy and Ralph all the time. At first, when we were doing After Gold RushThere was a plan to make a crazy horse album without blue, and just have their own identity. Especially the singer and writer, like Danny [Whitten]. Fortunately, or sadly before Danny passed, we completed that record. Jack Nietzsche joined the band to produce and play keyboards, great.
It was really old school. I forgot a lot, but I remember going to Studio Instant Rental, meeting Jack, me, Danny, Billy and Ralph, and rehearsing all these great songs with Danny as our lead singer. I wrote a couple for them, "Beggar's Day" and "None." It was a real honor to record that. That led Tonight, And tour. Of course, in the 80's we did trans and we recorded some songs for it. Then we made a long tour of Europe at the stadium. MTV Unplugged I have to. Recently, Colorado And The barn. It's just a long history with dear friends. I keep in touch with everyone, and I go to see them play here and there, while Amy and I are on the street with E Street, we go and see Crazy Horse a few times.
Let's talk about it The barn A little faster. You know by 2020, the whole world is nuts and locks. At what point did Neil contact you and say, "Hey, I'm working on some songs?"
He said, "Look, we can't travel indefinitely. Rather this mythical year and a half away, which will be this summer, which Still Not possible because of Kovid. So, I'm writing something for the band. Why don't we get together, maybe we'll record four or five things and do it safely with masks and protection and all of these things? " Can. Blue out, we keep writing. When we started recording, we had six, seven things; not eight. Suddenly, we realized, "Sorry, we almost got an album."
Neil was very clear. He was excited. He said, "How amazing is it that the four of us can play and sing together after so many decades?"
Fortunately, he did not make it. He came up with the 10th song, we literally learned it together, really without any arrangement. Finally, he just said, "Just follow me. I'm not sure where it will go." We cut that 10th song and then it was "Let's go into mix mode." The next thing I know, I got a call that Roxy has a release party, where we opened Roxy. Tonight Band in '73, I believe.
Really? So is it all live?
It was a barn. It was set up like a nightclub stage.
That's very good.
Our wood was Indian. We had steep piano that I played After Gold Rush. Brings a lot of guitars. Bring my accordion. When we had to sing some melodic songs, we just got around the blue mic and playback PA. We sang less music together; We have mixed ourselves.
Man, that's old school.
Everything was live and instant. Neil, who does a lot of it, likes to record when you're learning things and the parts you always come back to don't work. So, it's very loose and raw. He was a great soul and just kept writing. The next thing you know, we had 10 songs, it was a beautiful thing.
Was there a difference between the experience of recording with Neil in 1970 vs. the experience of recording with Neil in 2021? Looks like he's still going through you in motion and putting you on your toes.
Yes, not too much. With Neil, it's not really "learn your part". It's like, "I don't want you to get a share." Just play. Play what you feel. After a while, it took the standard classic where I got up, we started watching the songs and said, "Do you have any feelings for what I can play the piano?" And he thought about it, and he said, "No, no, I don't." I realized it was an instantaneous thing. I could get an idea to take a different instrument. I remember in "Season of the Seasons" we were like, "Well, shall I play the piano? I like that straight piano." But accordion, any one is better. Neil broke down and said, "Why don't you try the accordion?" Next thing you know, we got accepted.
Crazy Horse's lineup has changed year after year, but the constant was Billy Talbot and Ralph Molina. Rhythm section. Not many people can play with Billy and Ralph. You can't scare a horse, as Neil likes to say.
When I was working After Gold Rush At 18, Ralph was our drummer and Gregory [LeRoy] Incredible bass played. Danny will come out and sing harmoniously and of course. It's always understood that Danny is going to be the lead singer at some point and Crazy Horse is going to create a record featuring Danny's songs and vocals and their own band. They were playing together a few years before they met Neil. It was fruitful with Jack Nietzsche joining and producing keyboards. It's just such a long history and especially at such a young age to make that crazy horse album, which has cemented an already dear friendship with all of them.
Billy and Ralph, we spent a lot of time on the street later Tonight, Fun bus touring England and then the States, where my band Green Show opened. It's just such a long history, not just as a musician but as a friend. Just no pretense. There is a strict honesty. You are very comfortable disagreeing, laughing, joking with each other, being serious, being happy, in all these things. It's a kind of half-century family acquaintance that is still intact, musical and emotionally friendly.
You mentioned E Street, and Bruce Springsteen is someone you've worked with for decades. In what way is he and the blue bandleader the same or different?
With Bruce and Neil, they are very handy. They do not micromanage what you are playing. A lot of times, they don't even recommend an instrument. They just start singing a song and you get an idea and you pick up that instrument. Usually, it works. Sometimes they might say, "Hey, why don't you try it, see how it feels?" See, it's tiring if you have to tell everyone what to play. This is not a good situation for the band and the kind of freeform music that these two bands have. There are no rules. Whether you catch it carefully, or do some planning and rehearsal, neither method prevents it from being a bright and emotional music experience as long as you are with the people you love and the music is great.
It doesn't get sick about it, but the other person you mentioned is David Briggs. He made a lot of great records that day with you and Green and Neil. In the back of your head, when you're jamming with blue after so many years, do you ever think, "I wonder what Briggs thinks about it?"
We talk openly about it. We felt that whatever we were playing, we had Ben Keith, David Briggs, Elliott Roberts, they were all with us. We felt them and we used them. They were with us, as far as we were all concerned. They will always be. Because it's a visceral, inseparable, emotional part of everything we do as a band.
Is there something that people don't understand about blue, or maybe they're wrong about it?
That's a tough one. He can be as funny as hell. Feelings of humor. Apparently, he is very intense and takes music seriously, but can have fun with it and be free with it. Case in point when he said, "I don't even want to write a settlelist. Let's take an experience. "And not with the idea," God, I hope it works. " . It's a great way to get acquainted (gain, obtain) with people you know and love, and to get acquainted (gain, obtain) with them. Got it, they like to know what's coming in. In fact, they like to hear the same thing every night. I understand. But we're against it. I think it's a pleasure to work with Neil.