CONCERT
Perennial underdog Charles Oliveira shows up to defend his UFC title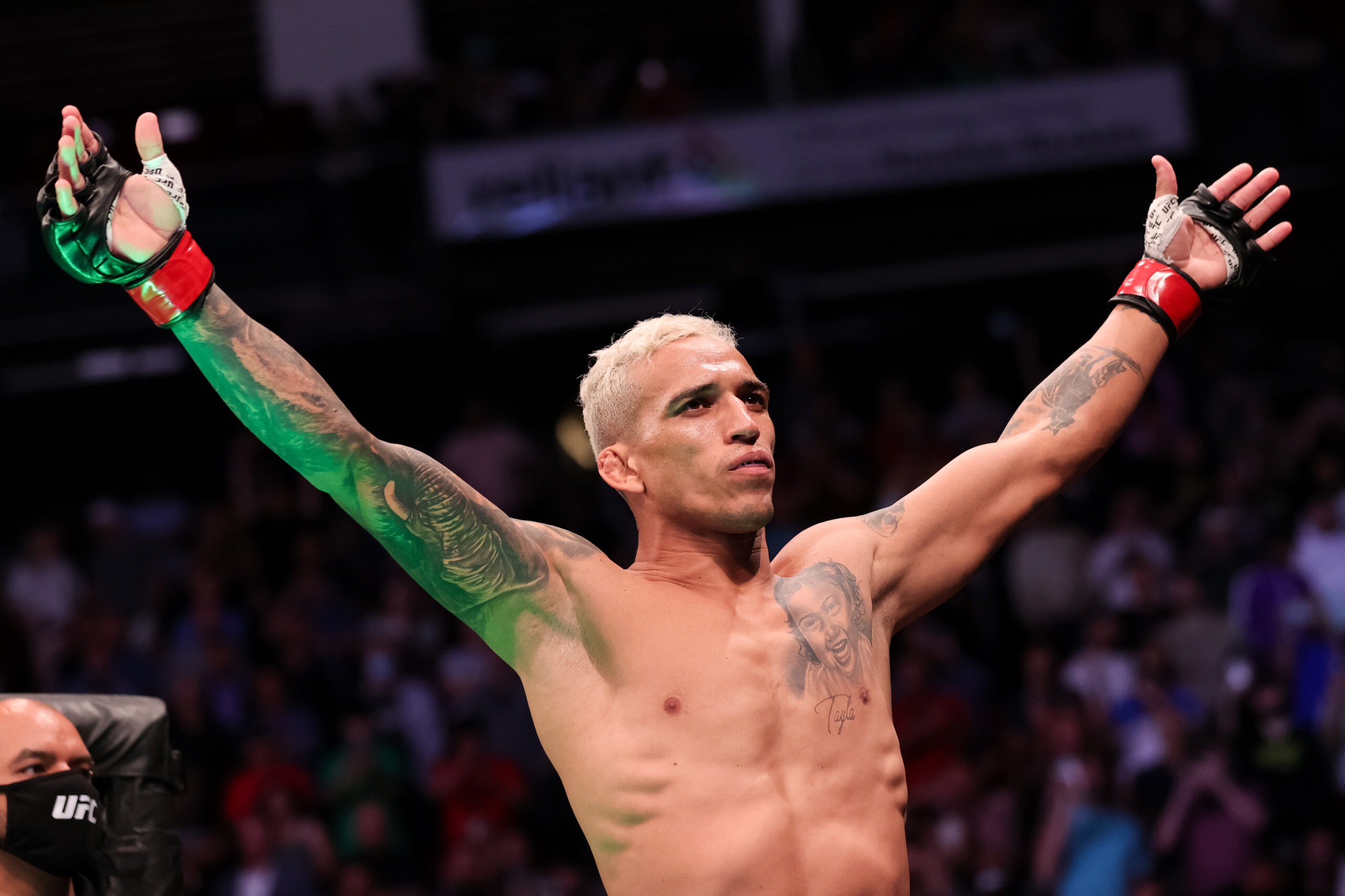 UFC lightweight champion Charles Oliveira has come a long way in what is considered to be the most competitive division of mixed martial arts.
After nearly 11 years and 27 fights since his first entry into the UFC in 2010, "Do Bronx" finally won the championship belt with Michael Chandler's second round TKO in May. The victory marks the fulfillment of a lifelong goal for a Brazilian-born fighter who has been seen as a perennial underdog since he began training in martial arts at the age of 12.
As a child, Oliveira suffered from rheumatism and heart disease, which meant that her dreams of becoming a professional football player were skillfully out of the window. After winning his black belt in Brazilian Jiu-Jitsu in less than a decade, Oliveira joined the UFC with an unbeaten record of 12-0. From there, the now-32-year-old will go on to set the record for most wins in the UFC by finishing (submission or knockout) as well as fighting the most fights in the UFC before getting a shot in the title.
Despite entering the UFC 269 main event on Saturday as the reigning champion, many (including bookies) consider Oliveira to be an underdog again to fans' favorite Dustin Poirier. Although it does not bother the Brazilians, as he is ready to prove the skeptics wrong again, just as in his current nine-fight winning streak in every fight. At the moment, Olivera is very familiar with the highs and lows that come with fighting to the perfect peak of mixed martial arts and she is ready for each of them.
Spin The UFC spoke to the lightweight champion (via a translator) before his second pay-per-view headliner.
Spin: What should people expect in your championship matchup with Dustin Poirier this weekend?
Charles Olivera: This is going to be a war. They're going to see Charles Olivera just moving forward, moving all the time, and in the end, it's going to be my hand that will grow.
You've taken one of the longest ways to win a championship belt in the history of the sport, has it given you a different perspective to finally win that title?
Of course! My path was more painful. It was hard. I had to climb a lot of hills to get the title, but I got there.
In addition to being the UFC Lightweight Champion, you also have the record for most finishes in UFC history. What do you think of your style that gets you a lot of submissions and knockouts?
I always want to say that I came octagonal to knock out or submit to my opponent, and that's it. I mean, it's a style of opportunity. Whenever an opportunity arises, I will change what I see. I will change my position. I'll change my strike. I will change the way I fight. I'm always going to change and adapt to the fight.
Considering you started martial arts as a child and never stopped, can you look back on how far you have come from those early days?
That's right. I mean, my mom and dad put martial arts into my life because it's a matter of fear and protection with where I come from. And to think that now that I've been able to give them so much to get their life back, it's a great feeling to be able to get what I have for what I've done.
What kind of music do you listen to during training and on combat nights?
A little bit of everything. During training, I listened to a lot of Brazilian country music and listened to a lot of community funk and pop. But when I go out ["O Hino" by Fernandinho], It's Brazilian gospel music that actually inspires me in the moment to fight. But yes, I listen to everything from country to funk to gospel music.
You were an underdog for most of your career and now even as a champion, people are already seeing you as an underdog again. What does it feel like to be the one holding the belt after so long?
It's a great feeling, because I've always been someone who knocks on doors, knocks and knocks and now people have to come after him, not the other way around. It shows that there will always be a time when you get a chance, and you have to take it when it is for you. Life is like a ferris wheel. It goes all the way up, and then sometimes it's going to go back down.
For those who don't know you personally, do you think people should be taken away from your life and career?
I want people to go back and see my life story so that they try to get as much information about me as possible, because I really believe my life story is beautiful. I am a person who has faced many challenges growing up. When I was 12, I heard something from doctors that wasn't good for anyone, but my story is one of overcoming challenges and a lot of faith. It's the belief that you can continue when everything is against you. I think there are a lot of things that are very important for people to understand from my story. I am a humble person from the very beginning who never gave up trying to overcome the obstacles that stood in my way. I think it's very important to believe that things will happen. It doesn't happen in your time, it happens in God's time – but it does happen when you work hard.