FESTIVAL
Personal Preservation: Armenian American visitors reflect the memories of the festival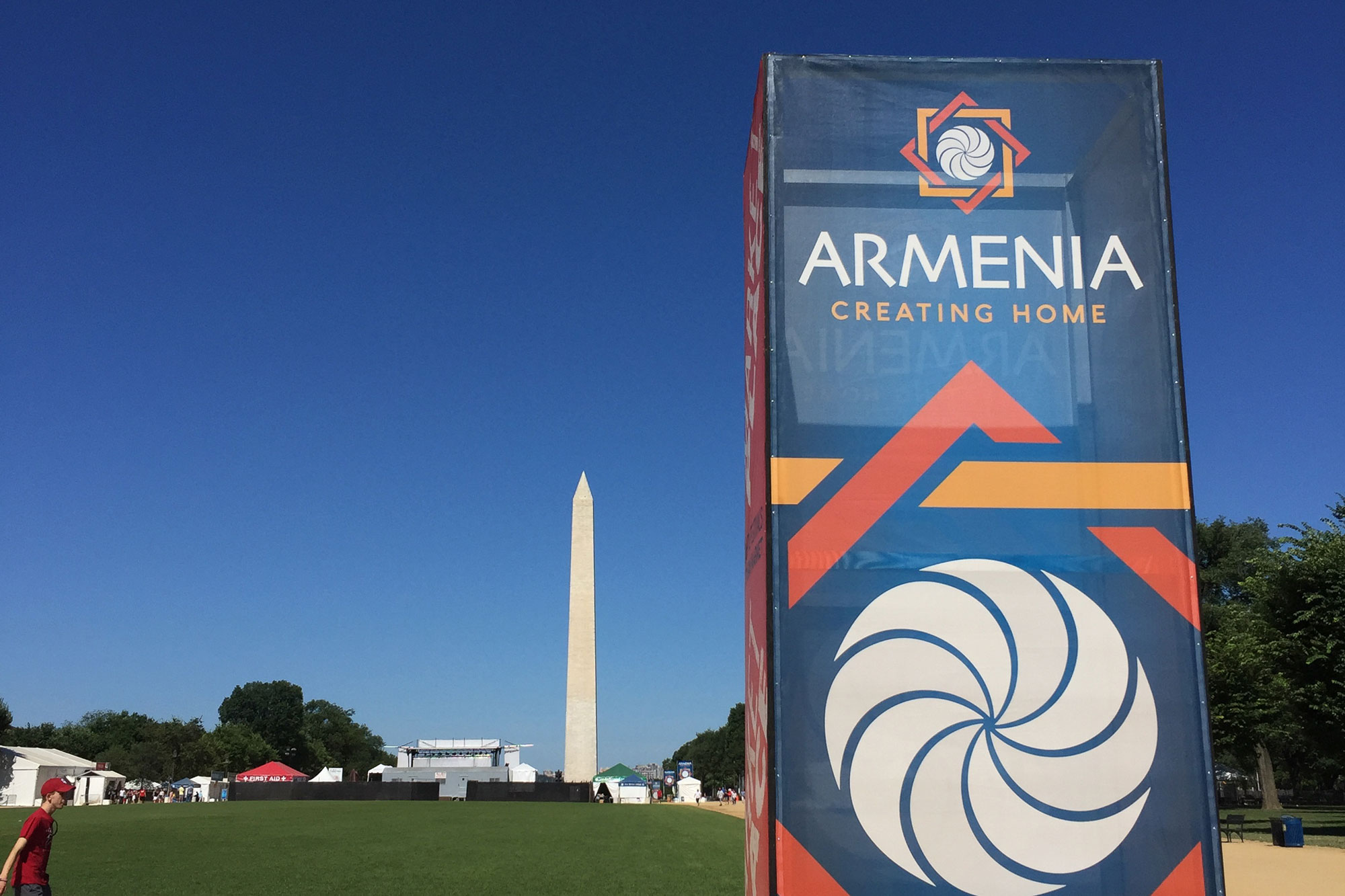 For those who visit the Smithsonian Folklife Festival, personal pictures have a certain ability to preserve memories and emotions. This is what happened in this case Armenia: Building a house The 2018 festival program, which focused on traditional traditional crafts and food to highlight Armenian cultural resilience on a scale that many Armenian American visitors have never seen before. The number of Armenian expatriates worldwide is about seven million, which is more than the actual population of Armenia, which is about three million people. As such a large community, events like folklore festivals connect expatriates with the heritage of their homeland.
Although the 2018 festival is well documented in Ralph Rinzler's Folklife Archives and Collections, the archives lack the specificity of Armenian-American storytelling that emphasizes viewers 'personal interviews. Although the full experience of Armenian American visitors cannot be captured in pictures, the impact of the festival is evident in their personal pictures inspired by the continuity of culture and the preservation of memories. In short, personal photos are a tool in their own right.
In an effort to include personal photographs of Armenian Americans in the official archives, I asked a few visitors to submit photos from the festival that they thought were important to represent. After several submissions, I had the opportunity to talk to a few viewers about the pictures stuck with them. For Ellen Agakian, the pictures help bring back her feelings to the event. Although three years have passed since the festival, over time it has allowed for a better understanding of the intersection of memories and identities in personal photos.
As a self-described emotional person, Ellen stumbles across her digital photos from the festival three or four times a year in a favorite folder on her phone, where she keeps pictures that make her happy. Although he did not always take pictures of his personal life, he knew that it was important to document the festivities.
"It was such a unique feeling," he described. "[I knew I was] I probably wouldn't feel this way in this particular place in the world with these people around me, and I wanted to make sure I could bring it back.
In multiple interviews, Ellen mentioned young musicians who amazed the audience with their skillful performances. Law, A stringed instrument is often played in an ensemble. He has submitted a number of photographs to the archives, including one of two members of the Nur Kanan Ensemble, whom he described as "magical." Ellen was born in Armenia and grew up until she was eleven years old. Although he has spent most of his life in the United States, he is deeply connected to his Armenian roots. After leaving, Ellen returned to Armenia almost every year until the epidemic began. He learned desire at an early age. He jokingly explained that he held it up against his parents that they never let him learn to play an instrument, but he never told them he was interested in learning. Ellen was delighted to be back when the young Canon players looked at her pictures.
Armenia: Building a house Also highlighted are a number of traditional thematic crafts and handicrafts, including stone artisans who helped make Ellen the first stone. He describes the difficult but fruitful process of learning about tools and then using them. The hands in this photo are the hands of Ellen and one of the two brothers, Ruben or Karen Gazarayan, whom Ellen described as extremely helpful and extremely enjoyable as they explained the practice of stone carving. However, he explained that the film evoked feelings of sadness as he learned that their family had fought in the 2020 Nagorno-Karabakh war. The meaning and significance of this image has changed over time since Ellen became aware of the effects of war on stone carvers.
During the festival, Ellen sent many pictures to her family as she attended various booths and events. "My family is scattered all over the world," he explained. "Each of us has the experience of expatriates. Whenever you interact with your culture in a meaningful place, it makes everyone else happy for you – so I sent my mother, grandparents to many corners of the globe." And the picture to my aunt. "
Ellen represented her family at the festival and included them in the festival by sharing her pictures. By sending pictures to the family in real time, the significance of the Smithsonian characteristic of Armenian culture was felt around the world. In this example, the photograph connects both expatriates and Armenians with their cultural heritage.
While Ellen's pictures helped her share with those unable to attend the festival, George Olohojian showed a deep connection to the family who came with her. A lifelong amateur photographer, he describes himself as someone who may not have incredible eyes but still loves to document his life. When George discussed his relationship with photographs, he explained that photos are important to him when they show emotion, especially in human faces.
At the Food Memories booth, visitors can record their food-related memories for the festival archive অনেকেই many describing the scents and tastes associated with their cultural identity. Although George was largely excluded from the Armenian community in the United States when he grew up, he ate Armenian food at home. For those like George who grew up immersed in their Armenian heritage, their families are often a way to connect with the culture of their homeland.
George shared with me a photo taken by his daughter during her interview at the Food Memory booth. Although he was sure that his children had heard these stories many times before, he looked them in the face while narrating them and thought that they understood the weight of recording them. The pictures of his participation both document his contribution to the preservation of Armenian heritage and remind George of the preservation of his heritage in his family.
While George continued to reflect on his photos, he returned to one of his family to enjoy some fresh baked goods. Lavash, A thin Armenian bread. A combination of good lighting, a happy face and a glimpse of the National Mall, George considered it the perfect moment to capture the joy that his family enjoyed at the festival. In particular, the film celebrates a unique opportunity for her two children, Daniel and Jessica, who were adopted as children, to explore their. He explained that although they are not biologically related, "we are a family, and they have learned a lot about food and tradition and a lot about Armenian heritage. I believe they are very proud of their name."
The reflections of George and Ellen show the power of personal photographs for preservation. Although images may not capture the emotions and setting of a particular moment, they can help preserve memory and even culture.
Anna Beth Carson is an intern in cultural sustainability at the Folklife and Cultural Heritage Center and a graduate of Convent College, where she studied international relations and the history of art. As a student, she did an internship for the Smithsonian Cultural Rescue Initiative, where she developed an interest in the destruction of cultural heritage sites during conflicts. At the center, he has focused his research on the history and identity of Armenian American cultural heritage.