CONCERT
Sasami Tells Us Why She Decided to Go Metal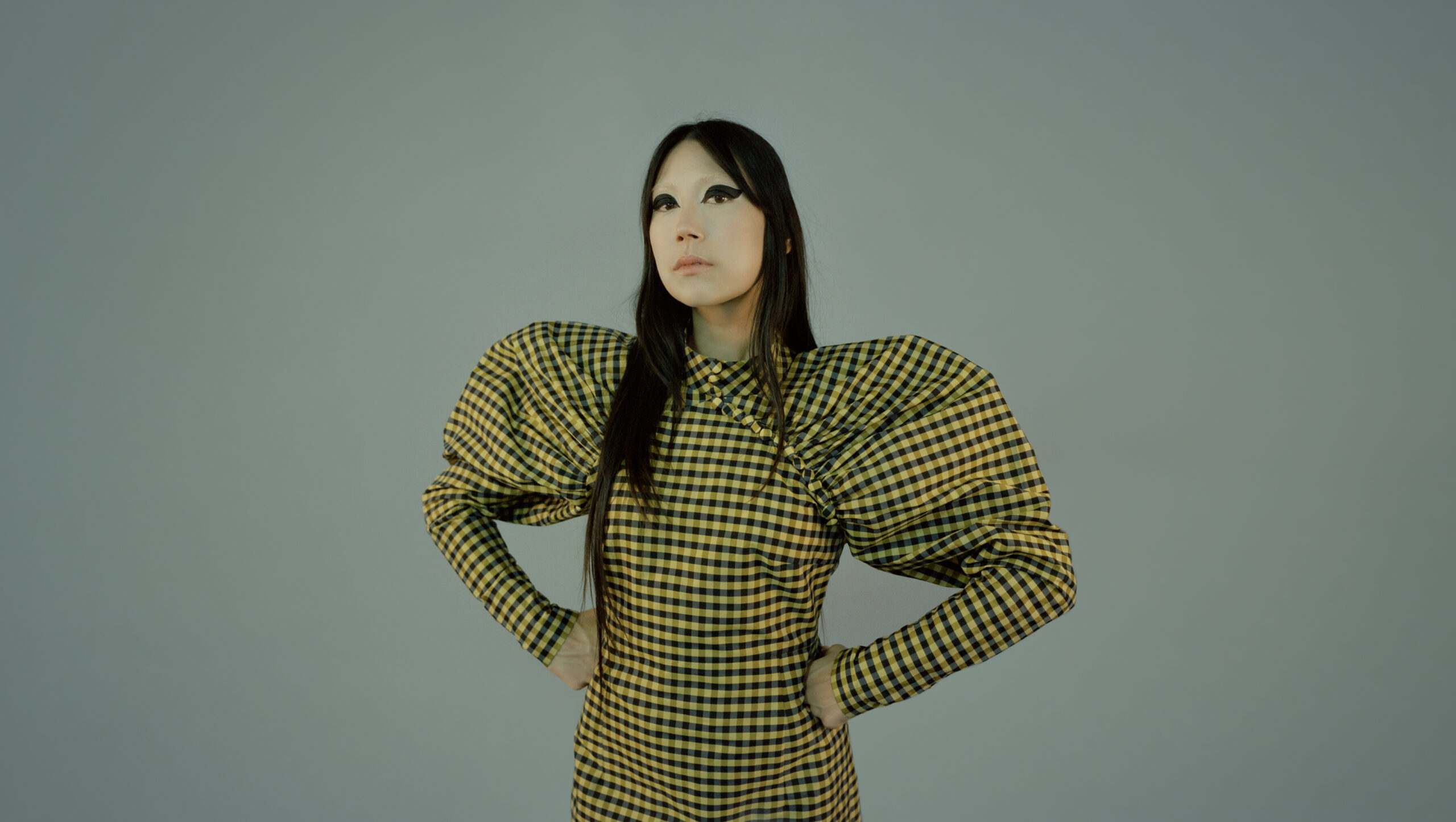 In February 2020, Sasami Ashworth packed her acoustic guitar and headed to a songwriter's retreat in Washington state. The classically-trained musician thought she would return with Joni Mitchell-esque material.
The night before the retreat, however, Ashworth found herself in a Los Angeles dive bar where sludge metal band Barishi was performing. As the cymbals and double-kick drum bounced off the venue walls, she was inspired by the band's energy and aggressive volume. A folk follow-up would have to wait.
"I didn't realize, until I was at that show, that metal might be the certain brand of rock that can convey what I'm trying to achieve," says Ashworth. SPIN over the phone.
When Ashworth arrived at the retreat the next day, she was already writing what would become "Need it to Work." The song is one of many that shows off Ashworth's love of heavy bands like System of a Down and Cannibal Corpse, as well as her new fantasy-style approach to songwriting on her latest record, titled Squeezeout on February 25 via Domino Records.
Those expecting more duets with Devendra Banhart will be surprised to hear the kick-ass blast of Squeeze's first track, "Skin a Rat," which features drums from Megadeth's Dirk Verbeuren and growls from comedian Patti Harrison. On the title track, London musician No Home contributes a verse about generational violence against women. Moaning's Pascal Stevenson also contributed to the beat-based dirge of "Say It."
Even on what she describes as folkier moments on tracks such as "The Greatest" or "Tried to Understand," she sings about heartbreak and desperation. And if you start feeling comfortable, there's a cover of Daniel Johnston's "Sorry Entertainer."
"I immediately heard ('Sorry Entertainer') as a metal song," says Ashworth. "It was like reading a script of a play and envisioning the high-budget, effects-filled cinematic version. The chords are extremely dissonant and bizarre. "
Exploring metal sounds was a necessity for Ashworth once the pandemic lockdown began. Instead of drawing from new experiences, which was literally impossible at the time, Ashworth composed songs as a way to create a larger-than-life space. The music wasn't about helping others find happiness. Instead, she describes Squeeze's theme as "anti-toxic positivity."
"I wanted to make art that creates a space for spinning out even more, going deep into the rage and frustration as opposed to skipping the processing of it," Sasami says.
She admits that Squeeze doesn't automatically make her a metal queen. However, giving a middle finger to those who say, "Everything is going to be OK," is the exact type of catharsis you'd hear from a metal band.
"I felt like, 'Fuck this. I'm not OK. I'm completely enraged, and I'm throwing a tantrum right now, '"she says. "It's music to tantrum, but in high fashion outfits."
Still, if she wanted to write a metal album, Ashworth knew she would have to deal with the one thing she hated about the genre: the lyrics objectifying women. She wouldn't ignore the damage that had been done, either. On the title track, she wanted to "use the emotions of the instrumentals and extremely violent words, but on my terms." She compared writing the song to watching a horror film.
"There's something to be said about art that brings you to this extremely visceral, raw, painful, disgusting place," she says. "There needs to be a freedom to create with this extreme, emotional palette. I just wanted to take a world that I'm already in — the indie rock world — and stretch it even further. "
On stage, touring with Barishi is as cathartic. She jokes that it's a cardio-heavy performance as half-stack amps fill the room with these aggressive songs. It's an experience that combines carnal brutality with beauty — another theme that spans Squeeze's artwork and design that was inspired by a Japanese folk tale then brought to life with avatars designed by Andrew Thomas Huang.
"The costuming and makeup — that's another thing I love about metal," Sasami says. "I knew when I did go out there, I wanted this music to be the most extreme version of wearing its heart on its sleeve. It's a fantasy world, and you're going into a different space.
"That's the thing about rock music: we're not inventing shit," she continues. "I'm just putting cheese on cereal. It's all a variation on the same theme. That's why it's important for different people to inhabit these sounds. Metal from my perspective is different from metal from a Norwegian man's perspective. It's completely flipping the script because it's coming out of a different mouth. I think that's totally valid. "