CONCERT
Spin Session Presentation: Sir was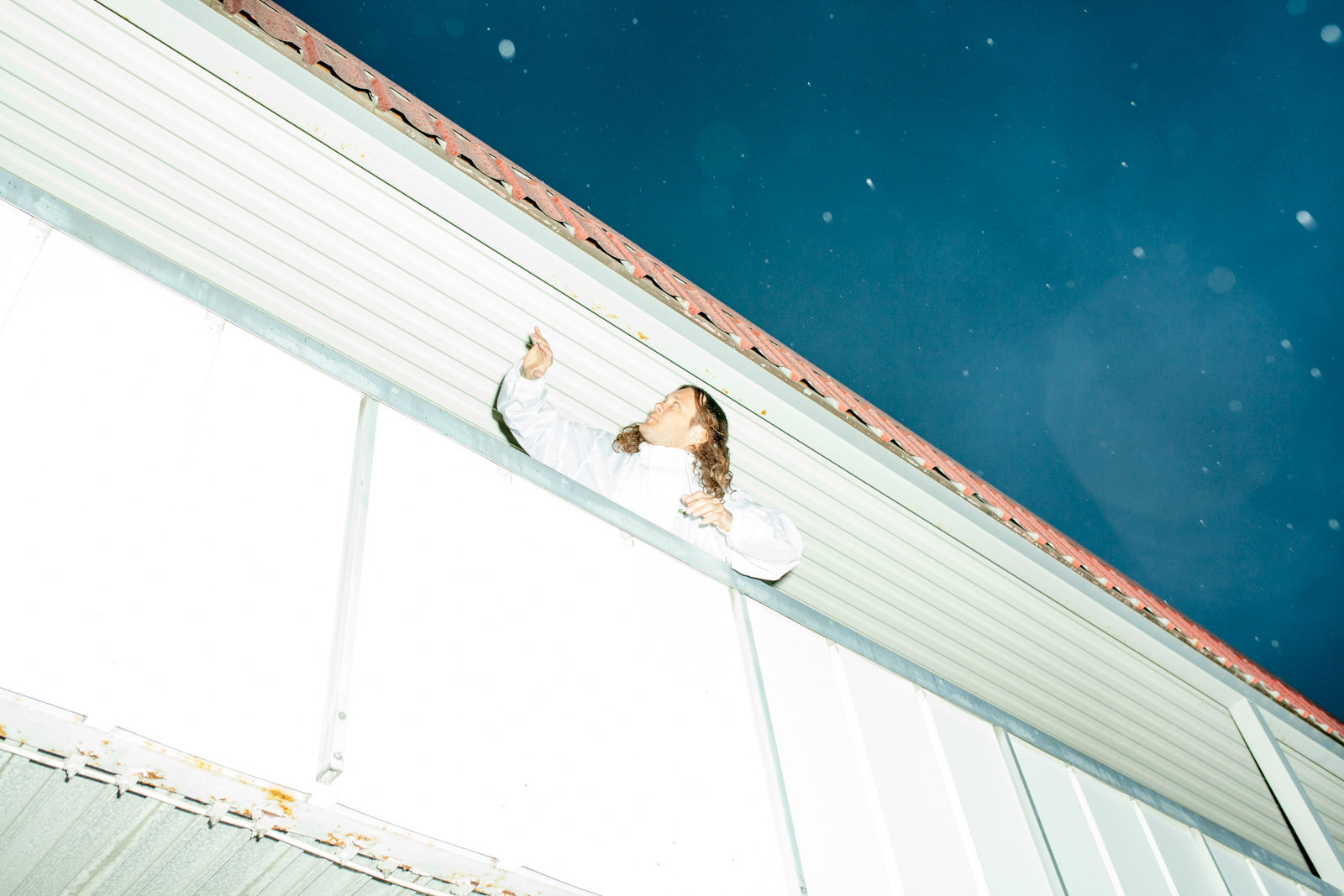 There comes a time when all you can do in life is surrender to experience, no matter how difficult it may be. Sir is a prime example of looking into the interior long enough to consciously address complex emotional conversations and transform that soul into something beautiful. His latest project, Good morning, A diary in which Joel Westberg relentlessly pours out his emotions, which opens the door to multiple questions and perceptions that he has carried in his life to this day. After going through a final test that has compromised his physical existence, he has found a new life that is worth wasting. Just as he found solace in music, he also found new artistic grounds that started his career on a free side. Spin was caught with the guy behind Sir when he intensively talked about his relationship with music, working on his latest LP, fighting for his health and much more.
Who was behind Sir's identity and how did you come to be Life?
It's me, Joel Westberg. I was working as a musician, touring and doing sessions and on the bus, train and airplane I was always working on my own things. It was a sketch of a song, a project that was never finalized in 2014-2015 when I found myself in a time where a tour ended, a love affair ended and I wasn't sure
About something. It felt like a breaking point in many ways. Gradually for some time it seemed to me that I needed to take my own musical ideas more seriously or else I would become a bitter and frustrated person to be around.
Tell us about your words – where your style originated from And what has been your biggest visual, social, and sounding Impact?
When I heard D'Angelos Voodoo When I was 17, I was completely on the floor. That notch and sound was something I had never heard before. I still go back to that album and get the same kind of feeling.
Also, about 10 years later, I heard Dudley Perkin's album A lil 'light (Produced by Madlib) And that was a big thing for me. Suddenly the rap spoke to me. I heard the words, I felt the words, they resonated in me. That album took me to Jay Dealer. But I started out as a saxophone player and was active until my early 30s. I was very serious and as a teenager I listened to a lot of Charlie Parker, Miles, Coltran, Weather reports and so on. Along with this I listened to songs that my parents read around. Chicago (Chicago II), The Beatles, Stevie Wonder, Johnny Mitchell, etc. Vinyl was in their house … I also liked the album Rage Against The Machine since 1992 and for a short time I played guitar in a rock band with some friends.
As I get older, when I study in the jazz program at the university, I come in contact with music from Mali, South Africa, etc., as well as postmodern things like John Cage and Morton Feldman. Basically different flavors.
How your songwriting / production process has evolved Time?
I'm not sure but I think I've gotten better at finding the roots of what I want to express and want to eliminate the "unnecessary" layers. I'm not sure if this is necessarily true but that's what I'm noticing.
What ideas, processes, etc. have you been exploring lately? Inspiration or creating new music ideas?
For my latest album Good morning, I focused more on the recording process, getting the sound before it came to the computer. Rooms, microphones and preamps. In general, before my judge comes to mind and some negative "What is this sad idea ?!"
Thinking style. I've listened to a lot of songs and still do, so I have a lot of influences mixed together. I just want to see without trying to pick and try to put them in different boxes. It's more fun that way, and the only way I know.
How do you define and realize success? What is your journey Has the pursuit been towards this year?
For me personally; If I could continue working without doing what I liked, I would say it was a success, a huge success.
You just published your record, Let the morning come, Which Literally and lyrically a weak set, yet occasionally, silently The optimistic tone that indicates the depth of the album –
Draw to us the universe around this project. What a theme What is the driving force of this album?
Okay, I started making this album in a funny way, just trying something and after a while I realized I was making an album. I sang about the people around you and the love, the pain, the fear and the relationship with you. It was good. I had to do something. Then I got the information that I was carrying a hereditary disease that manifested through stroke.
Obviously this had a big impact on me and inevitably it would affect the themes of the song. Very quickly the first shock turned into an intense feeling of being alive. It may sound a bit stylish but I feel more aware of the things I can actually enjoy in life.
This led to some important honest conversations with people close to me. Conversation I was scared for many years but I knew I needed to stay. I experienced a sort of high and the song came flooding just one can say. I had a stroke after a few bites. It took a few months to recover but today I am working perfectly. I was lucky that the stroke was no bigger than that. I hope the album will make life worth listening to, something that brings joy and inspiration to the audience.
Which track was the most challenging to record? Which was The most enjoyable? Which was the most to say?
I wrote the last stanza of the song "One Day" from bed. I still had fog in my brain after the stroke so recording was a bit challenging.
"I Wanna Feel Like That" was really funny. For a long time I've been aiming to write something so you can dance, I don't know if I've succeeded but I hope it's at least a bit danceable.
What was the track to say the most? Tough question, but I'd say "time to let it out" or "spend a lifetime."
If you have to give a title to the current stage you are in it Career, what will it be?
"Work in progress"
What ways do you want to inspire and coming Artists / producers who aim to bring out their creative work In the world?
Learn from others but most importantly, follow your instincts, your gut. Listen to what makes you happy and follow that feeling. What you perceive as an error in yourself can actually be your unique voice. Try not to worry too much about what others might think of your work, because it is impossible to know anyway! Give your ideas a chance before deciding to be useless. And most importantly, have some fun. However, this is what I tell myself every day.
What was it for, sir?
It's hard to know for sure at this weird epidemic but I'm looking forward to making music and running live shows.
Take a chance now and publish something:
Eolo
Any last word for spin-verse?
Thank you for my stay.
Dissolve the following session with Sir! For more SPIN sessions, go to SPIN TV.