ENTERTAINMENT
Sutapa Sikder, Radhika Madan and others remember the late Irfan Khan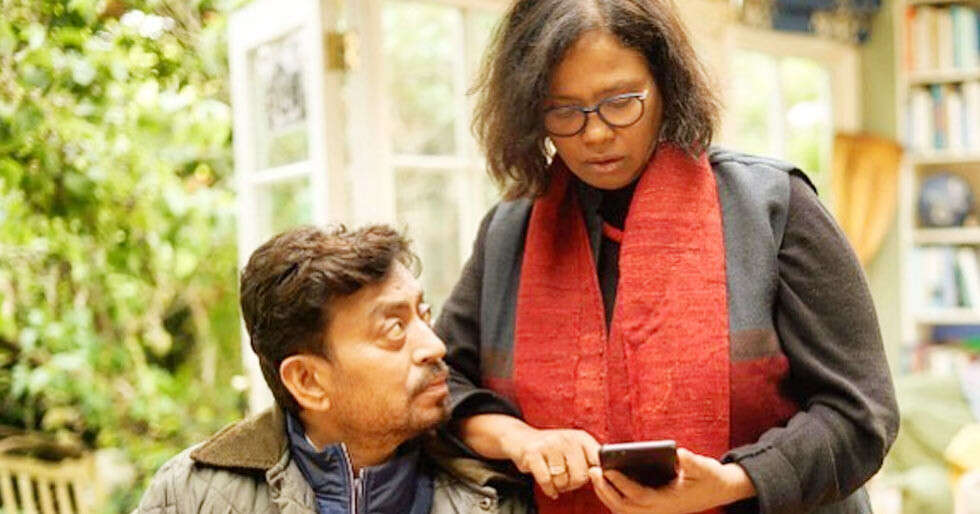 To pay homage to the legendary people who are no longer with us by launching the Taradesh Tarpan series, Windows Productions last year produced a docu-series produced by filmmaker duo Nandita Roy and Shivprasad Mukherjee. Inspired by Gautam Bhattacharya's novel Tara's Sheesh Chithi, the Bangla series celebrates the memory of a person who has passed away. Organized by Gautam Bhattacharya, the show invites various personalities of the industry to share their thoughts and memories of the deceased.
After the first episode was successful with 12 episodes, the producers came back with eight episodes with the second episode. One episode is dedicated to the memory of Irrfan Khan, one of the brightest stars of Indian cinema, who successfully placed India on the world map with his perfect energy.
Directed by Arit Mukherjee, 'In the episode of Tarash Shesh Tarpan about Irrfan Khan, Yeshu Sengupta, Sujit Sirkar, Rupa Ganguly, Tigmanshu Dhulia, Dr. Chandraprakash Dwivedi, Mahesh Bhatt, Anis Bajmi, Deepak Dobrial, Chandan Roy Sanyal, Shailesh R Singh, Sanjay Chauhan, Ajay Brahmatmaj, Gunit Manga, Radhika Madan, Nikhil Advani, Abhishek Dutt, Homi Adajania, Terno Mnya Out, talking about favorite actors.

Irfan's wife Sutapa Sikder said in the episode, "The way he talked to people, I'm sure everyone could understand the kind of honesty that was in him, which reached the other person through his words."

About his effortless acting, he said, "People always said Irfan didn't really act, I've heard this from countless people. I've always wondered how much hard work there would be if he didn't act so hard? I'm going to act. Never in my life have I seen a man work so hard, even my son, who is getting ready to follow in his father's footsteps, ask me what he did, and I always told him that your father worked 10 times harder than you. "
Producer duo Nandita Roy and Shivprasad Mukherjee had a great experience in making this series. Shivprasad said, "I felt like I was reading a book, which I never want to finish, because the end is inevitable. It's not really heartbreaking anymore. When Aritra told me that he was planning to pay homage to Irfan, it was a whole party There was respect. I am very grateful to those who spoke about Irfan in the episode. I hope the series will be able to impress the audience with our passion. "