CONCERT
The new song is 'Great presentation of what will happen' – spin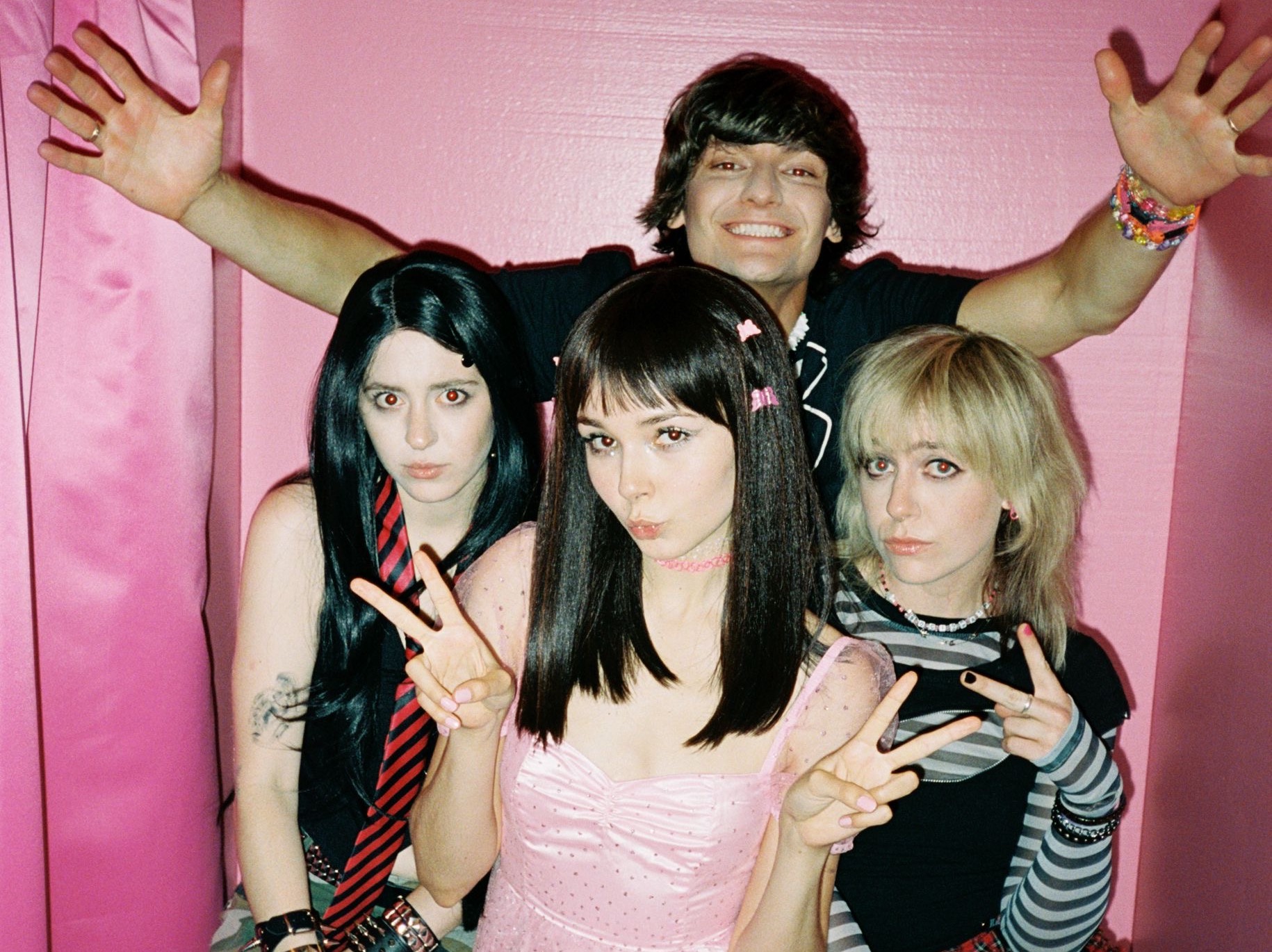 An hour before their set at the Ohana Fest, The Regrets are overwhelmed and sadly ready to leave on Friday afternoon. Meeting me in an unspoiled area away from the view, we had a pleasant exchange and sat on a park bench in a somewhat quiet area.
"It's really a kind of feeling that it's actually happening now," says singer Lydia Knight.
He hardly knows that something literal is going to happen after 20 seconds. I get a tap on the shoulder from the band's tour manager that it's time to wrap it up. We are all confused, we look at each other before we hear a wonderful announcement about lightning and thunder in the area. We shake and go our separate ways.
Once the festival is given the green light, we decide that it is better to wait until Lydia Knight and her bandmates perform. This is a wise decision.
In their short set, The Regrets captivates attendees with an accessible mix of garage pop and punk. The night is the presence of a captivating stage, and their non-frills signal that The Regrets is ready to release new music. Their latest single, "Monday" comes out, which only serves as an appetite.
With the rise in 2017 Feel your feelings stupid!, The Regrets has gained many fans with their mix of vintage garage pop and punk. Of the original group, only Knight and guitarist Janessa Garrino – who met at the music school as a teenager – now remain. Joining bassist Brooke Dixon and drummer Drew Thomsen, The Regrets is ready to move on after being by their side for the longest time of their young careers.
Like almost everyone, the group wanted to regroup soon before the epidemic ended those plans. Despite being scattered far and wide in Los Angeles, the quadrangle descends under the Joshua Tree for a 10-day writing session in January, also using zoom sessions with lyricist friends and producers.
A few months before their shows in Santa Barbara and Ohana, The Regrets recorded 16 songs (both personally and remotely) in separate sessions with producer Jacqueline Lee and Tim Pagnota (who worked with the band "Monday"). The result will be their third album, which will be released next year. So far, The Regrets are going to spend the rest of the year together before getting ready for a big event in 2022, which they say has the presence of a few big festivals.
"Right now we're just looking at how this new song is going and what we want to do," Knight says. "The cat has come out of the cat with what we're going for and it seems to be a great representation of what's coming."