CONCERT
The war on drugs, 'I don't live here anymore': Review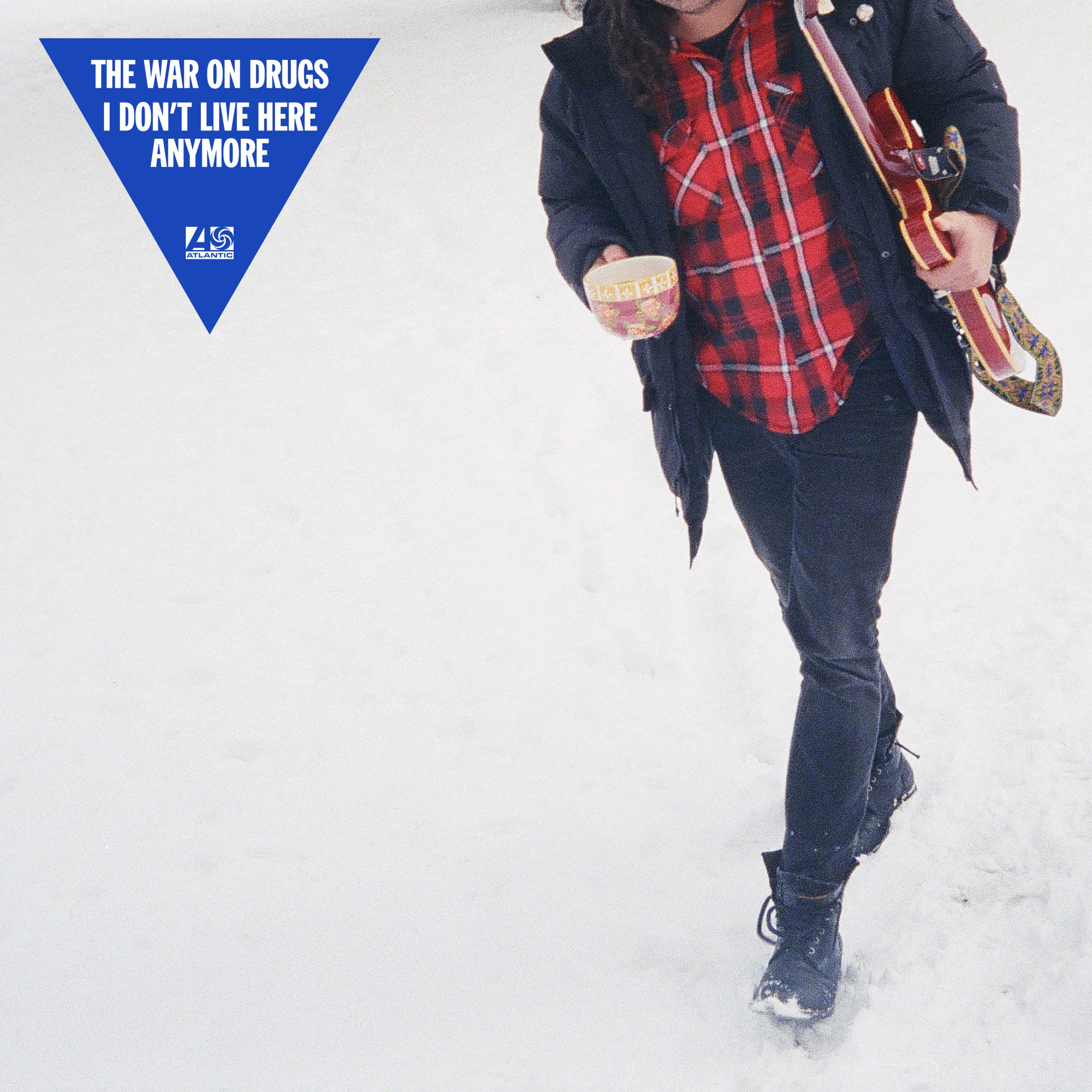 The War on Drugs' latest album opens with some confusion. Filled with rare piano and soft guitar, "Living Proof" is one of the quietest songs in the Philadelphia band's extensive catalog. Of 2014 Lost in dreams Bright "Under Pressure," and opened with 2017 A deep realization "Up All Night" was instantaneous. The Heartland Rockers' fifth record, however, introduces itself to politeness, choosing restraint over full-blown glory. Towards the end of it, the "living proof" returns to itself like a gravitational pull on the distant horizon. Then, the locomotive speed of "Harmonia's Dream" begins It's all about excitement and the practice of liberation, and the rest of that record is the liberation that "Living Proof" makes you crave.
Produced by Frontman Adam Grandussiel and Shawn Everett (Alabama Shakespeare, Perfume Genius), I don't live here anymore The War on Drugs' is still the most bombing work ever. It's filled with lots of synth hooks and truthful stadium rockers that provoke Bruce Springsteen. Born in the United States The era stands in stark contrast to the band's previous work, e.g. Wagon Wheel Blues And Slave Ambient. For the most part, this is a continuation of the path they made in their last LP, A deep realization. But the songs aim at higher altitudes that invite you directly into their orbit. I don't live here anymore Captures the thrilling friendship of The War on Drugs.
Grandussell's lyricism is clearer at this point, and its main motifs often revolve around the denial of indomitable adversity and the formation of meaningful companionship. "I'm running from the white light / Just trying to get to you / Tell me what you need," he sings "change" while holding the final syllable to reflect his conflict. On the title track, he almost utters alongside Lucius' backing vocals, "I want to find out what I need to know / I'll say what I want to say." Dr. Doug's Eric Slick provides a winning, percussive backbone with the band's own Charlie Hall, and Robbie Bennett's synth and guitar performance complements Grandusial's arena-shaped hook. This made it one of the best songs in the band so far
In the same song, Grandusiel draws a hint of Bob Dylan's "surge row", a clever acknowledgment of how The War on Drugs draws from Rock Cannon while cementing themselves firmly in it. He contributed to the Rolling Stones Goat's head soup Re-publish, and he even named his son Bruce after you-you-know-who. Although Grandusiel rarely mentions his own paternity, he occasionally murmurs. His Childhood and His Father. "I've been working all my life to follow my dad's dreams," he muttered "in old skin". "Rings around my dad's eyes / Light over the sea in the morning / Fill the sun hole / Feel the wings across your arm," Grandusiel Acoustic Ballad "Rings around my dad's eyes" sang.
Although this band usually refines on the sounds they have already made, they sometimes enter unconventional areas. "Victim" is almost entirely made up of synthesizers and drum machines, an unusual endeavor for a band that is very much involved with tearing a guitar single. Yet, it works at all levels; It's a track that slowly adds layer by layer until it overwhelms itself, dissolving into the cosmos.
Another change that longtime fans may notice is the pure absence of interludes. Lost in dreams Scatter them across the tracklist, and A deep realization Often include them in the song. I don't live here anymore, On the other hand, dispenses completely with them. This is a welcome change that makes the record even shorter. Although it was a pleasure to hear The War on Drugs, a sound repeated in the rabbit's den, the songs I don't live here anymore Never feel extra; It is a record that serves the songs at hand and they benefit from this increased focus.
Everywhere I don't live here anymore, Grandusiel utters the phrase, "I don't want to change." It's a recurring latemotif that is inherent in the album, and although Heartland Rocker is so apprehensive about becoming someone that he isn't, The War on Drugs proves that they're the band they've always been. But, this time, they put these songs in their purest essence, and it's the perfect show for why people are attracted to this band. Wagon Wheel Blues. "Sometimes the only way forward is to move forward," Grandusiel said of himself, as in "Dream of Harmony."